My Passport Goes Wireless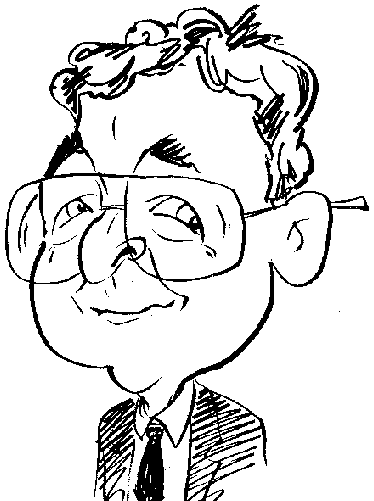 Review controls
Whether Brexit goes through or not, a passport will be required.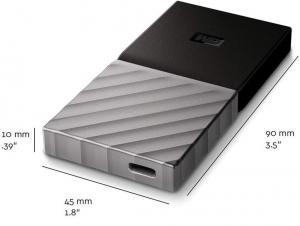 click image to enlarge
As part of its "My Passport" family, Western Digital (WD) has released a wireless SSD (Solid State Drive) product. This particular offering is a SSD giving the user wireless connectivity to a variety of devices, Along with the My Passport SSD unit, this kit consists of a protective bumper or rubberised jacket, USB power adaptor with a choice of 3 or 2-pin plug, and an adaptor to switch from standard-to-Type C port use.
The more observant will, no doubt, have noticed that I have made no mention regarding User Guide instructions. WD obviously feels that the few illustrations on the packaging should be sufficient especially when used in conjunction with the My Cloud app available for downloading from the iOS or Android store. I will return to this topic very shortly.
Available in a choice of capacities of 500GB, 1TB (my review sample) and 2TB, the SSD element of this kit comes protected in a charcoal grey rubber jacket with orange piping. This jacket, which I would advice not attempting to remove to ensure no accidental damage occurs to the device, has cut-out openings positioned to give access to the various ports and the buttons to be found on the SSD unit. With its rubber jacket providing protection, the SSD unit has a rectangular shape with rounded corners. The SSD has dimensions of 135 x 135 x 30 mm (W x H x D).
Arranged along the rear of the SSD unit are buttons to turn power on / off and access the battery status with LED lights indicating the power level available. Each light indicates 25% of power. The unit's internal battery has a capacity of 6,700 mAh which should give up to 10 hours of constant use. This second button can also be used to instigate a copy procedure from an inserted SD memory card. There are also ports for connecting to a computer and charging purposes plus a USB 2.0 port for linking to appropriate devices. A SD memory card slot is positioned at the top of the unit's left side.. Decorating the top of the unit is a couple of LED lights, with appropriate labels, that will glow to indicate when My Passport and Wireless features are available.
As the SSD unit comes charged and ready for action, you can jump right in and start setting up the device to work within your computer environment. You will, however, need to download the appropriate app mentioned earlier. This My Cloud app leads you through the different steps required for setting up and starts as you select the SSD unit and let the app search for and recognise its presence so that it can be added to your My Cloud environment. The first step involves linking your mobile device to the My Passport Wi-Fi network, with a choice of 2.4MHz or 5 MHz before returning to the app where a bridging link will be created to provide access to the Internet. As part of selecting the initial network, this will need the entry of a password. This password, consisting of an eight number string, is printed on a card found in the box. In my case the bridging connection did take a while to complete and for a moment I suspected that a problem had been encountered but eventually the bridge was created.
Various settings can be applied to the app. These settings include selecting whether the Auto Sync feature will be undertaken by Wi-Fi with a sync interval. Other adjustable features include the presence and size of a cache plus back-up options and the applying of a password lock to deny unauthorised access. With the aid of the My Cloud app, you can begin to put the SSD unit through its various supported functions.
For no other reason that it was the first task I tried, lets start with the back-up feature. Operating this task did give me time to nip out and make myself a cup of coffee (alright so I also snaffled a couple of biscuits). By the time I got back, my handset has been backed up, with its content sorted. An option is available to set up a Mobile Content Auto back up.
In order to help the user keep their online data under some sort of control, the SSD offers the ability to install cloud services as part of its Cloud environment. These supported services include Dropbox, OneDrive, Google Drive and WD Device. Specific instructions are provided for adding these services into the Cloud environment.
As this wireless SSD device is eminently suitable for use by photographers for storing their images especially when out in the field, it is not surprising that the device has support to help in this respect. The My Passport device allows the user to preview RAW files produced by a variety of cameras with the aid of the My Cloud app. Supported camera brands include Nikon, Canon, Sony, Pentax, Panasonic and Olympus. The files need to be stored on an SD card or the SSD's internal storage with the former being inserted in the appropriate slot.
This SSD device can also be used as a power bank to charge various devices. While larger and heavier than other power bank devices I have used, this My Passport Wireless SSD kit from WD does offer the user a range of useful features. I have seen this product listed on Amazon UK priced at £134.65.
https://www.wd.com/products/portable-storage/my-passport-ssd.html