Vodafone Smart N8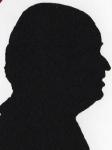 Review controls
A sub £80 SmartPhone is not how I normally start but if price is the most important thing then what better way. However if the phone offers the majority of things other more expensive unit do then surely it's a good place to start.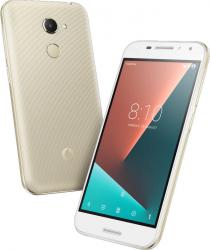 click image to enlarge
This offering from Vodafone is aimed at the PAYG customer, it is 14.5x7.3x less than 1cm, it weighs 150grams.
The viewable screen is 11x6.2cm which gives the notional diagonal imperial screen measurement of five inches. The screen is 720x1280 pixels.
It comes with Android 7. My unit had a white screen surround and a mushroom patterned back (they call gold) which means less finger marks showing.
The top has a 3.5mm socket for headphones. The right side has volume rocker and below that the on/off button. The base has micro USB socket for charging. The rear has camera towards the top with LED flash beside it and a finger print sensor slightly lower down.
Until now everything is a plus so what is not, well the charging socket is just that so no OTG use and switch on takes a substantial forty seconds but as I am the only person who turns a phone off regularly then this last minus will effect few users. Going through all the apps found a couple of useful supplied things that are not on all phones but I was also somewhat annoyed that File Manager seems unable to be closed even when you select 'Clear All', however it is closable once the padlock by the close 'x' is opened, not sure why it automatically locks when you open the App.
The 13MP rear phones takes perfectly good images both with or without flash, the front facing 5MP offering also takes quiet acceptable images. Video is 720p @30FPS so if you need full HD look elsewhere.
I see from the specifications that this phone has 465 hours of standby time a factor that I did not test myself.
You have 16GB of memory plus whatever micro SD card you use up to 32GB accepted. It uses a Nano SIM. The processor is a Quad Core offering. You have 1.5GB of RAM.
The battery is 2400mAh which should easily give a full day of normal use. A full charge from empty takes around three hours while switched on.
So having mentioned what it has and what is not there how did it fare when I used it during my normal round of events over a couple of weeks, absolutely fine is the short answer.
Adding and removing the back risks losing a fingernail to insert or remove the micro SD card, the battery is not user accessible but then few phone allow that now anyway. The screen is rather reflective and again most phone screens are and it does show finger marks but as stated the edges and back – by not being shiny black – do not.
My job is to highlight good and bad points but here I feel the low price far outweighs the things you have not got and Vodafone should be congratulated for producing a sub £80 unit for PAYG users that looks just as stylish as most offerings costing far more.
I was able to make calls and send and receive data everywhere I travelled during my test period without problem using the supplied Vodafone SIM.
The Vodafone Smart N8 is available on PAYG for £79 on the link below or from their shops. If you select the £10 bundle you get 1GB of Data unlimited texts and 200 minutes of calls so total cost is £89.
http://shop.vodafone.co.uk/shop/pay-as-you-go/vodafone-smart-n8-payg/sku95262