Vodafone Smart 4 max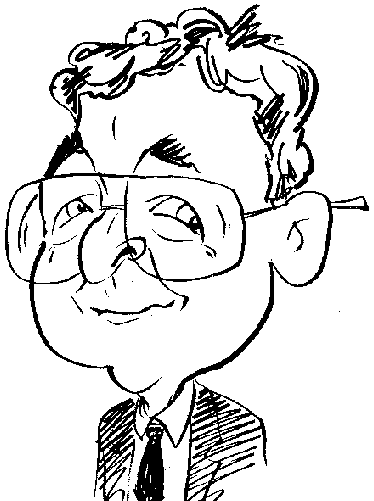 This is definitely a case of company action negating a review.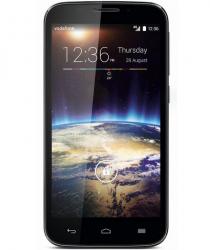 click image to enlarge
Not only does Vodafone offer users a vast range of mobile devices from the industry's leading manufacturers but it also has its own brand of handsets. The Vodafone own branded handsets form the Smart range of products. In the past I have looked at a number of Smart units and now it is the turn of the Vodafone Smart 4 max model which is manufactured in China by Yulong
Making up this mobile handset's package is the Smart 4 max smartphone, 3-pin power charger plug and standard-to-micro USB lead. You also get a Quick Start Guide pamphlet which is barely adequate especially for novice users. There was also meant to be a headset but this was missing from my review sample.
The Smart 4 max is available in a choice of black or white. My review sample of the black model had dimensions of 164 x 82.4 x 7.9mm (H x W x D) and weighed 170g. Taking over the front of the handset is a 6-inch IPS capacitive touch-screen which is capable of delivering 16M colours at a resolution of 720 x 1280 pixels. With multi-touch capability, this screen has ~72.6% screen-to-body ratio and a ~245 ppi pixel density.
Positioned on the top of the smartphone is a 3.5mm jack socket for inserting a headset while a micro USB port is located on the base of the unit for charging the handset's internal battery. Arranged down the right side of the unit is a power on/off button plus a volume adjustment rocker. There is also a concealed compartment for inserting a micro SD card to increase available storage up to 32GB maximum.
A similarly concealed compartment for housing a micro SIM card is on the left side of the Smart 4 max. In both cases you will need to apply a small amount of pressure at one end of these slot covers in order to gain access for inserting the relevant SIM or SD card. I felt that the attachment of the covers to the smartphone's body was rather flimsy. As a result I was relieved that I did not need to make use of these covers too often.
The Vodafone Smart 4 max has the usual arrangement of front and rear cameras. The front unit is a 2MP model while the main rear mounted camera is rated at 13MP. This 13MP model comes with an LED flash and autofocus. Image quality was reasonable with the 13MP camera and acceptable with the 2MP unit.
Powering this smartphone is a Qualcomm MSM8926 Snapdragon 400 chipset with a Quad-core 1.2GHz Xortex-A7 CPU and Adreno 305 GPU. 1GB of RAM is provided plus 8GB of built-in storage which can be supplemented with the optional micro SD card facility. Vodafone has opted to use a non-removable Li-Ion 3000mAh battery. Running my usual non-stop video playing test, I was able to get a disappointing 6 hours and 5 minutes of viewing action before messages regarding low battery power began to interrupt proceedings.
As with the earlier Smart 4 product, this max version comes with Android 4.4.2 (KitKat) which, while not the latest bells-and-whistles version of the operative system, can perform a reasonable service. A short 2 or 3 second depress of the power button will start the boot-up operation as housekeeping tasks are carried out and you arrive at a lock screen. This process takes approximately 32 seconds and you can then populate and arrange the five panes making up the Home screen.
Apart from a few cosmetic changes, Vodafone has left the Android operating system in its vanilla state. Folders come pre-installed for popular Google apps and one for Vodafone apps that included the recently renamed Discover now called Start. The Play Store is available for downloading and installing any favourite apps you feel you can not manage without.
The Vodafone Smart 4 max comes with Bluetooth v4.0 with A2DP and GPS with A-GPS. There is support for NFC and radio once a headset is inserted in the appropriate socket. The Vodafone Smart 4 max supports a range of messaging features that include SMS, MMS, Email, Push Mail and IM.
And now for some late-breaking news regarding the subject of this review. In the period between starting my look at this smartphone and writing this review, Vodafone took the decision to stop stocking this particular model. A quick check of Google reveals that you might still be able to pick up the Smart 4 max from other sources at perhaps a bargain price. The Vodafone Smart 4 max would be best suited as a back-up model that would not leave you heart-broken if it went missing.