Moto G4 Play Handset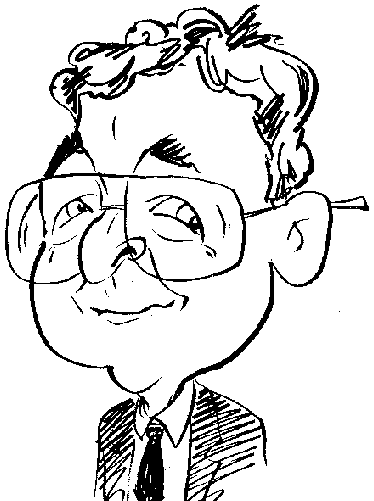 Review controls
Available on various monthly plans from Vodafone is the Moto G4 Play.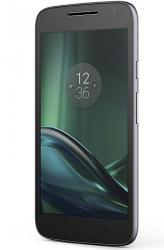 click image to enlarge
Now fully integrated into the Lenovo family of products, the Moto G4 is, as its title should indicate, the fourth generation of this popular and well respected brand of handsets. I have been looking at the Moto G4 Play version of the product which is available in a choice of white or, as in the case of my review sample kindly supplied by Vodafone, in black with a silver band encircling the body of the handset. While not the latest version of the Moto family, this fourth generation does have an interesting feature set with its combination of performance and price point.
With the usual candy bar with rounded corners style of appearance, the Moto G4 Play has dimensions of 144.4 x 72 x 9,9mm (H x W x D), making it slightly smaller than the basic Moto G4 model, and weighs 137g. Dominating the front of the handset is a 5.0 inch IPS LCD capacitive touch screen. Capable of displaying 16M colours, this screen has a resolution of 720 x 1280 pixels with a ~294ppi pixel density and multi-touch support. The screen does tend to suffer from outbreaks of the annoying affliction of finger smears. Mounted on top of the screen is the handset's secondary camera unit which is a 5MP model.
Located on the right side of the handset are slightly protruding buttons for power and volume adjustments. A 3.5 mm jack socket, for attaching headphones which did not form part of my review sample, is positioned on the top left of the unit. Centrally positioned on the base of the handset's body is a micro USB port for charging the unit's internal Li-polymer battery pack. This battery, which is removable, has a capacity of 2800 mAh. The micro USB port can also be used for attaching a USB To Go device containing media files, such as music and movies, for playing on the handset without using up its storage capacity.
As you might suppose from the clue regarding the battery being removable, the handset's back cover can be taken off when necessary. This task can be carried using a fingernail or other appropriate device. With the back cover removed you will have access to the battery pack and the available slots for inserting an optional micro SD card of up to 256 GB and a micro SIM card.
The rear of the handset houses the unit's primary camera. This is an 8MP model. With its autofocus f/2.2 lens, this camera has an LED flash. The camera supports features such as geo-tagging, touch focus, face detection and panorama capture plus the capability to capture video at 1080p @ 30fps.
Beating at the heart of the Moto G4 Play is a Qualcomm MSM8916 Snapdragon 410 chipset made up of a quad-core 1.2 GHz Cortex CPU and Adreno 306 GPU. A choice of handsets is available with either 8 GB of internal memory and 1 GB of RAM or 16 GB of internal memory and 2 GB of RAM. My review sample was of the latter type and gave me just over 7 GB of storage once the operating system has made its demands. On launch the Moto G4 Play came supplied with Android 6.0.1 (Marshmallow) with a planned upgrade to Android 7 (Nougat). However, as yet that upgrade has failed to materialise by the time the review process was finished.
When firing up the Moto G4 Play, you need to depress the power button for approximately 3 seconds before any activity is detected. A further 35 seconds will then be taken up as various housekeeping tasks are carried out with both Moto and Lenovo logos appearing before you arrive at the Home screen with an initial three pane view and icons for Phone, Messages, Apps, Browser and Camera featured across the bottom of the screen.
The Moto G4 Play supports WLAN WiFi 802.11 b/g/n along with support for WiFi Direct and NFC connectivity plus Bluetooth 4.1, A2DP and GPS. There is also built in sensor support for accelerometer and proximity features. Earlier I mentioned that the removable battery pack had a capacity of 2800 mAh. Running my continuous movie running test resulted in my having a dead battery after approximately 8.2 hours of video watching. I did feel a little short-changed by the amount of time delivered by this aspect of the handset.
Vodafone Moto G4 Play Price Plans

| Essentials | Monthly | Upfront Cost |
| --- | --- | --- |
| 250 minutes, unlimited text | £17 | Free |
| 500 minutes, unlimited text | £19 | Free |
| Unlimited minutes and text | £23 | Free |
| Unlimited minutes and text | £29 | Free |
All of these plans include three month free trial of Vodafone Secure Net. Vodafone states that this is a simple way for you and your family to stay safe on our mobile network, on your Vodafone connected devices – free for the first 3 months, then £1 a month.