LG G4 Smartphone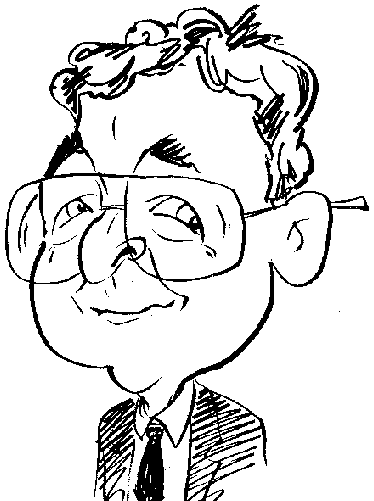 Review controls
The LG G4 is a smartphone that comes in a variety of skins. There are models with grey, white, gold and coloured leather back covers. My review unit, supplied by Vodafone, came with a metallic grey back cover.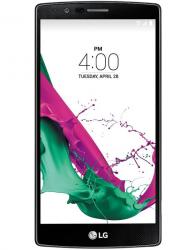 click image to enlarge
While an initial glance of this handset might give the impression that LG has gone with the usual standard layout of the external functions used by all the other smartphones that I have checked out, this LG unit might have a few surprises especially for those moving from another brand of mobile. With dimensions of 148.9 x 76.1 x 9.8mm (H x W x D), the G4's front face is dominated by a 5.5-inch screen. Arranged around this screen are the microphone, speaker earpiece, front camera lens, proximity sensor and notification LED. Connection ports for micro USB charging and headset are located at the base of the unit.
The other three edges are totally free of any controls or input options. You need to look on the rear of this handset to find the power/lock and volume adjustment features. I was pleasantly surprised by the ease in which I was able to cope with this change of positioning. This adjustment was help by the comfortable feel of the unit, with it slightly curved back, when being held. The rear of the unit also houses the main camera unit with flash and auto-focus feature.
As the lack of any access options around the sides of the handset for inserting SIM and SD cards might indicate, the G4 has a removable back cover. A small niche in the lower left corner of the handset helps facilitate the removal of the back cover with the aid of a thumbnail. This action will reveal the handsets innards and give access to the double-decker card slot that can house a micro SIM card and a micro SD card with a capacity of up to 128GB to supplement the built in 32GB. The micro SD card slides in on top of the micro SIM card.
With the rear cover removed you also have access to the unit's Li-Ion 3000mAh battery rated at providing up to 440 hours on standby and 20 hours of talk time on a 3G network. Running my usual continuous video playing test, I was able to get seven hours of play back before the low battery message made an appearance. I felt this was reasonable. Bucking the recent trend, this battery is replaceable if the need arises for any reason. I have to applaud LG for this decision.
Powering the G4 is a Qualcomm MSM8992 Snapdragon 808 chipset working in conjunction with a Quad-core 1.44GHz Cortex-A53, dual-core 1.8GHz Cortex-A57 and GPU Adreno 418. LG has built in 3GB of RAM to help run the Android 5.1.1 (Lollipop) operating system with some LG tweaking such as the rearranged shut down screen options and categorising of the Settings feature.
Protected by Corning Gorilla Glass 3, the G4 IPS LCD 5.5-inch capacitive touch screen, with multi-touch capability, can deliver 16 million colours at a resolution of 1440 x 2560 pixels. This screen, with an approximate 72.5% screen-to-body radio, produces a clear image viewable from a range of angles whether you are playing games, watching videos, browsing plus checking emails and other tasks.
The front mounted camera on the G4 is an 8MP model. This camera has an f/2.0 lens and is capable of capturing selfies and videos at [email protected] fps. I was impressed with the results achieved with this camera. Mounted on the rear is the handset's main camera. This is a 16MP model with a f/1,8, 28mm lens and a range of features that include laser auto-focusing, LED flash, geo-tagging, touch focusing, face/smile detection, panorama and HDR. This camera performed well and was equally at home in low light and other condition with the ability to capture contents that should appeal to discerning users. There are also options to tweak various settings when using the manual mode feature.
While those with small hands might find this smartphone a little too large to handle comfortably and some adjustment might be needed because of the positioning of the power and volume features, for many users the G4 will prove an excellent choice. It may not be the latest model to emerge from LG but its price has dropped to make it a more economic proposition.
Vodafone has the LG G4 smartphone available of a 24 monthly contract. With a monthly fee of £17, the LG G4 is available free of charge. You get unlimited text, 500 UK minutes of calls and 500MB of UK data.
http://shop.vodafone.co.uk/shop/contracts-and-deals/lg-g4c/sku88010?priceFilter=10to20&