Mini-Laptop Tablet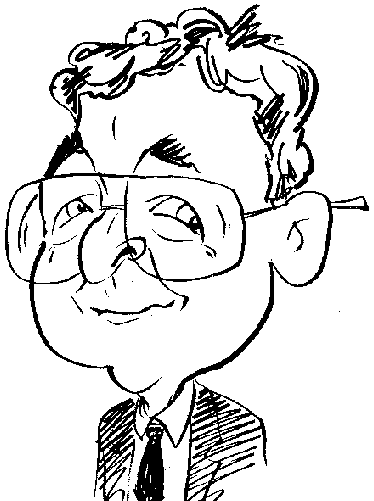 Review controls
Adding to its range of products available in the UK, Venturer has released the Saturn 10 Pro.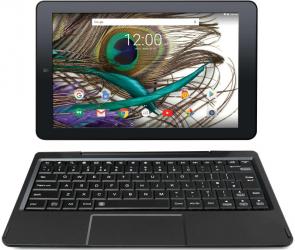 click image to enlarge
This product combines the functionality of a mini-laptop with a touch screen and a 10-inch tablet. Both elements run the Android operating system. Priced at £129.99, the Saturn 10 Pro will be available from Asda.com.
When operating as a mini-laptop, the Saturn 10 Pro has dimensions of 260 x 175 x 28 mm (W x H x D), when in its closed state, and weighs 980g. This combination of touch screen and keyboard can easily be separated with a ripping motion being applied to the screen element. The ripping motion will break the magnetic field that holds the screen in contact with the pins built into the hinged bracket fixed to the keyboard and touchpad combo.
Once the two elements have been separated, you will have a 10-inch tablet with dimensions of 260 x 165 x 10 mm and weighs 538g plus a keyboard with dimensions of 260 x 183 x 22 mm. The keyboard weighs 443g.
As often happens the screen, which, incidentally, is a capacitive touch model with a resolution of 1280 x 800 pixels, comes covered by a protective layer. A small tab on this protective layer is meant to ensure that the protection can easily be removed so that you get the full benefits of the screen's capacitive functionality. Unfortunately the tab broke off as soon as I applied any pressure thus forcing me to use a fingernail to peel away the layer. This is the second time this has happened with a Venturer product, indicating that the company needs to look at its supply of screen protectors.
Apart from the linking connections on the keyboard, all the other physical connections and options are positioned along the left side of the screen when it is in landscape orientation. Running from top to bottom, you will find the built-in microphone, HDMI port, DC 5V power input socket, micro USB port, headphones 3.5 mm jack socket, power on/off button and a standard USB 2.0 port. A volume rocker and micro SD card slot are placed just behind these items.
Rather surprisingly, the array of options running down the left side of the screen give the users two different route for charging the Saturn's internal battery pack. You can either use the DC 5V socket with the supplied lead or provide your own micro-to-standard USB lead for connecting via the micro USB port. Unlike the Mercury 7L, which I reviewed earlier, the Saturn 10 Pro does not provide support for USB To Go when using the micro USB port but the presence of the standard USB 2.0 port does help alleviate this situation.
Beating at the heart of the Saturn 10 Pro is a Quad Core 1.3GHz processor with access to 1GB of RAM to drive the supplied Android 6.0 (Marshmallow) operating system. The product comes with 32GB of internal memory and this can be augmented with up to 64GB by inserting a micro SD card into the provided slot. Front and rear mounted cameras are provided. Both of these cameras are 2MP models.
Earlier I mentioned the unit's internal battery pack. This is a Lithium ion battery that has been rated at being capable of delivering a capacity of up to six hours. I decided to check out this figure running my usual continuous movie playback test with various files stored on a USB Flash stick using the standard USB 2.0 port. While falling short of the six-hour rating, the Saturn 10 Pro battery pack out performed that achieved by the Mercury 7L which barely reach four hours. I was able to get five hours 10 minutes of playback with the Saturn 10 Pro. While hardly world-shattering, I watched a couple of movies and was into my third before the device shut itself down. Image and sound quality was of a reasonable standard.
When firing up the Saturn 10 Pro, a four second depress of the power button will be required, followed by 43 seconds of housekeeping as Android Marshmallow is loaded and ready for use. While your chosen selection tool in tablet will be your preferred digit, you can constantly switch between a finger and either the keyboard touchpad or an attached mouse. I was unable to detect any noticeable difference in the response time when using any of these methods.
I did, however, note some slight discomfort when resting the Saturn 10 Pro mini-laptop on my knee when working. This discomfort was caused by the connection bracket protruding a little into my knees. A pad placed beneath the unit solved this inconvenience. Overall I was a little surprised to discover that I felt more at home using this kit as a tablet rather than a mini-laptop apart from when a lengthy typing session was required.
Saturn 10 Pro 2-in-1 10.1-inch Android Unit

| | |
| --- | --- |
| Processor | Quad Core 1.3GHz |
| Operating System | Android 6.0 (Marshmallow) |
| Screen | 10.1-inch capacitive touch 1280 x 800 resolution |
| Built-in memory | 32GB |
| WiFi | Yes |
| Battery | Lithium ion |
| Camera | Front facing 2MP, rear facing 2MP |
| Speaker | Yes |
| Private listening | Headphone jack |
| Bluetooth | 4.0 |
| Extra | Micro SD card slot and USB 2.0 port |