Vampires Resist Disease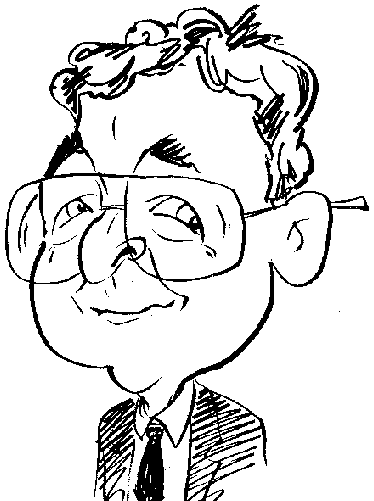 Review controls
Corporate advancements can be achieved in different ways including extending the life of your boss.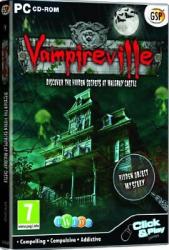 click image to enlarge
With a title that is not going to encourage you to spend your next holiday there, Vampireville, developed by Nevosoft, is a Hidden Object Adventure game. As usual with games of this type, you can create profiles to let different players tackle the game's various challenges. Adjustments can be made to the volume levels applied to background music and sound effects including the spoken dialogue delivered by voice actors. The game, which spreads out over 24 chapters, can be viewed in full screen mode with either a system or game cursor.
Your role in the game is that of Michael Christensen, an employee of Rockwell & Rockwell who is sent to examine and evaluate Malgray Castle by the chairman Mr Rockwell. You are the second employee assigned to this task with your predecessor having suffered a breakdown and finishing up incarcerated in a madhouse. On arriving at Malgray Castle you are met by Glenfield, the butler, who sets you your first task of finding and restoring the pieces of a floor plan of the castle which your predecessor had torn up.
As you move around the different areas of the castle, the mouse cursor will change shape to indicate when appropriate actions are available. Running across the top of the different scenes is an area made up of menu, inventory, required items, chapter indicator and a Hint feature. As well as investigating visible areas, you also have the ability to move articles around and open containers. In some cases areas will spread over two screens with arrows allowing you to move between screens to complete various tasks.
Some tasks will involve Hidden Object game play. The list of required items, shown four at a time in text format, will be displayed in the right side of the panel at the top of the screen. Sometimes Hidden Object scenes will contain an item that may be needed elsewhere and will need to be collected. This will not be included in the required list.
Dotted throughout the game are a variety of mini game puzzles. While many of the puzzle games might be of a familiar type, they are usual presented in a way that makes them appear as if a fresh coat of paint has been added. Among the varied puzzles are those involving repairing torn up pictures and documents; a type of solitaire; removing overlapping links between points; and collecting vials of blood to feed one of the game's characters.
While on the subjects of blood and characters, the game, as its title indicates, features vampires that are of the friendly, kind-hearted variety who get their plasma from sources other than living humans. Characters in the game, including a talking dog, appear in large size. While the lip synch movement may not be totally accurate, there is some facial movement to help compensate the more rigid appearance of their body.
As mentioned earlier the game is made up of 24 chapters which you will need to play through. The game is automatically saved at the conclusion of each chapter but this facility is not available elsewhere so ending a playing session midway through a chapter means you will loose some of the progress in that chapter. When restarting the game you can insert yourself at the start of any completed chapter.
While rather slow moving, the game does have the ability to drawn the player into the storyline and keep your interest. I have seen this game listed on eBay priced at £3.85. The game requires a 800 MHz processor with 512MB of RAM and 385MB of hard disk space running Windows XP and later.
Vampireville (PC CD) PC Fast Free UK Postage 5016488122382<> 5016488122382 | eBay