Music from MAX-SIN Touch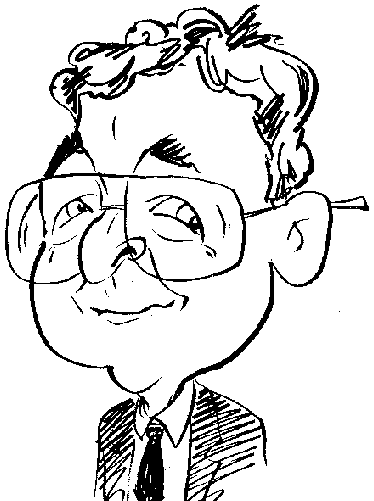 Review controls
Containing features that could be described as small, fiddly, sexy and slow, this music player is also not over-endowed with storage capacity.
Buy Now
Only £67.18 from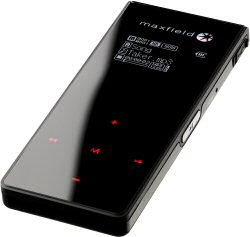 One thing you can always say about Maxfield products is that this German company does try to be different when it comes to the packaging. When a small silver coloured box, measuring 100 x 100 x 75mm, arrives you wonder, or maybe hope, that some kind person has sent you some quality chocolates or perhaps a personalised cake. But the labelling on this box quickly reveals that this is a Maxfield music player that goes by the name of MAX-SIN Touch. This review is based on the 512MB product although there are larger capacity versions available.
Opening the box reveals a small, black music player; stereo earphones; USB cable; carrying strap; mini CD; and a Quick Start Guide. In case you are wondering about the omission of a power lead, I should explain that this device has a 3.7V Li-Polymer battery that is recharged via the USB cable. A green light blinks at you during the recharge process. Fully charged this battery should give around 12 hours playing time of MP3 tracks at 128Kbps.
The music player, supporting MP3, WMA with and without DRM (Digital Rights Management) and OGG files, measures 80.7 x 33.5 7.5mm and weighs 30.5g. This makes it slightly larger and heavier than the iPod Shuffle. Controls consists of an on/off switch, which also doubles as play/pause, on the right side of the unit; a lock switch on the left; and a front-mounted touch-pad with red lights for adjusting volume; cycling between tracks; and calling up the menu feature. Sockets for USB (concealed) and earphones are also available.
Details of the current track or the menu system will be shown on a small (128 x 64 pixel) 2-colour (black/white) OLED display mounted above the touch-pad. There is a menu system but I found it extremely fiddly to navigate and needed several aborted attempts before I managed to access the appropriate sections to create a play list. The process was so convoluted, involving various long and shot key presses, that I am not confident I could repeat the task without further struggles.
There is at least one feature that was not a struggle to implement and that is the resume function. This automatic feature restarts you at the exact point you concluded the previous session. The unit's built-in Equalizer supports normal, classic, pop, jazz, rock and two user-definable playing modes. The device can also be used as a voice recorder with its built-in microphone.
As mentioned earlier the MAX-SIN Touch connects via USB. Drivers are provided for Windows 98 while later versions of Windows should automatically recognise and install the device. Apart from a PDF version of the User Manual and spec sheet for other Maxfield products, no other software is available on the CD. Once connected, the MAX-SIN Touch acts as a removable storage device. Files can be transferred to and from the device using standard Windows conventions. Speed of transfer is not all that impressive. Copying 427MB of MP3 files took 17 minutes 53 seconds with a USB 2.0 connection.
Audio quality is acceptable but the menu navigation system does need an overall. I was able to store just over 100 tracks in the available memory which should provide around six hours of music which should be plenty for most journeys. The 512MB version, as reviewed, has been priced at £63.99 but the 1GB model offers better value at £67.18.
http://www.maxfield.de/de/max_sin_touch_512.html
Update : Now available from £67.18 from Amazon