Retro Style DAB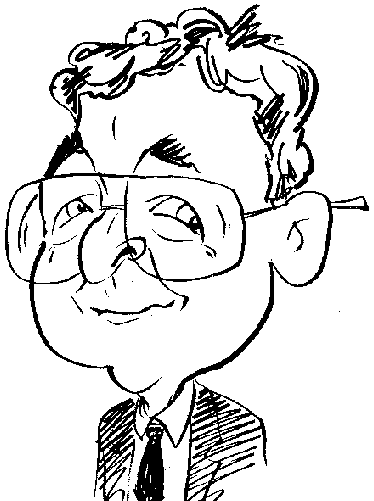 Review controls
A few years ago DAB radio was promoted as being the next big thing. That has yet to happen although new DAB products continue to appear.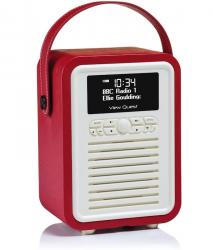 click image to enlarge
Like Paddington Bear, I enjoy marmalade, the tasty spread that accompanies my morning toast. However the same appreciation does not apply when the marmalade term refers to the patterned colour scheme that is adopted by a DAB radio. Such is the decorative feature of this next product under review. This is the VQ Retro Mini radio. There are other colour schemes within this particular product family allowing you to select from pink, purple, teal, mustard, red, cream, black and Radiant Orchid. I had been sent the VQ leatherette wrapped marmalade offering with its carry handle and luggage tag indicating that the product belongs to Emma Bridgewater who is responsible for the patterned design decorating most of the unit.
While this portable radio, with dimensions of 224 x 147 x 105 mm, might be the smallest DAB radio launched by VQ, it is not the smallest DAB radio I have come across by a long way. I have seen and checked out several models that could easily slide into a pocket without disturbing the smooth lines of your stylish outfit. The decorative patterned leatherette wrap covering encompasses the top, bottom, sides and carry handle of the radio, leaving the front and rear plastic faces uncovered which does rather spoil the overall effect of the Emma Bridgewater look.
The radio's plastic front face consists of a 70 x 25 mm screen mounted on top of a two-lined control panel and an arrangement of slats cover the unit's speaker outlet. Switching to the plain plastic rear of this mini DAB radio reveals that this product can be powered either via the mains or batteries. While you are supplied with an appropriate power lead with interchangeable two and three-pin plug adapters, you will need to provide the four AA batteries if you have selected this power option. Also located on the rear of the radio are a telescopic aerial and connection sockets for headphones, Aux-in and USB. There is also a Bluetooth connection option but more on this particular feature a little later.
As mentioned earlier, the front of the Retro Mini has a control panel which is positioned just below the feedback providing screen. This control panel is based around a centrally positioned circular button which can be used as the power on / off option along with any selection / confirm decisions that need to be made. To the left of the circular button are controls for volume down, back, Mode, favourite and play/pause options. The right side of the button houses volume up, forward, alarm feature and Menu options.

While it is reasonably evident how best to use these controls, the supplied Quick Start Guide is not as informative as it could have been with its limited information and the use of a small type face which reduced me to searching out my magnifying glass. Fortunately you can download a PDF version of the User Guide from www.myvq.com by selecting the Retro Mini before scrolling down to the Support option and then clicking on the UK emblem. Amongst other important information, this electronic version of the User Guide reveals that the USB port's sole purpose is to recharge a device such as a smartphone.
When you first power up this device you are placed automatically in DAB radio mode and a scan will be carried out to identify available DAB radio channels. You can scroll backwards and forwards through the channels. Up to 30 presets can be saved although the actual settings up of this feature was rather a hit and miss affair due to the temperamental control features which often appeared as if they had a mind of their own and often clashed with what I intended to happen.
I had more success when setting up a Bluetooth pairing with a smartphone. The Retro Mini radio needs to be switching to Bluetooth mode before pairing can be achieved. This task is carried out using a series of quick presses of the Mode button to achieve the correct mode and then instigating a pairing from the smartphone. You can then play music through the Retro Mini speaker unit that might be stored on the paired smartphone.
I certainly got the impression with the Retro Mini DAB radio that far more though had been put into the appearance of the product than how easy it was to use the various controls. While the product's range of functionality is fine with DAB and FM radio plus support for Bluetooth pairing and Aux-in while not forgetting its ability to top up the power of other devices, you are made to work hard to get the full benefit of this device. The Retro Mini DAB radio is available from www.viewquick.co.uk priced at £59.99. You can save a few pounds by checking out Amazon.co.uk which has certain models priced a little cheaper.