Wireless Headphones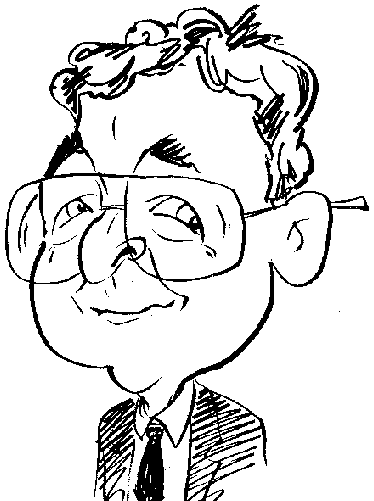 Review controls
When travelling on a very long journey these headphones could let you listen to your favourite music from start to finish.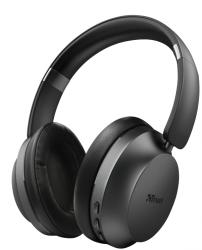 click image to enlarge
Trust Electronics, a leading value-for-money brand for digital lifestyle accessories, has released four new affordable wireless headphones and earpad products. Given the choice of the Nika Touch wireless earphones, Primo Touch Bluetooth wireless earphones, Tones Bluetooth wireless headphones or Eaze Bluetooth wireless headphones, I opted for the latter model which, incidentally, was the most expensive unit in this quartet of products, priced at £34.99.
Available in true Hobson Choice fashion, in black only, these headphones are meant to arrive, according to the content list printed on the packaging, with a USB charging cable, 3.5 mm audio lead and user Guide. I say "meant to" because the user guide was decidedly missing from the package supplied by Trust. Fortunately I was able to download a PDF version of this document which is concerned mainly with the use of three buttons which are situated on the right earcup of this product - a subject which I will return to a little later.
As you would expect the Eaze headphones, with dimensions of 185 x 170 x 85 mm, combine an adjustable headband with a pair of padded earcups. The headband element can be adjusted by up to 4 cm for a better fit while earcup can swivel through approximately 10 degrees as they sit over the ears. I felt the cushioning padding on the headband could have been more generous but I was content with the cushioned fax leather attached to the earcups. As well as the ability to adjust these headphones for a more comfortable fit on the head and over the ears, the Eaze private listening product has been constructed with the ability to be folded into a more compact unit that would take up less room when travelling.
Providing the wearer with some degree of control over listening input, the right earcup houses three small buttons. Ideally positioned for those who are right handed, these buttons are multifunctional in that they can carry out different tasks depending when and for how long they are depressed. As mentioned earlier, my review sample did not include the user guide while the downloadable PDF version mainly consisted of illustrations with suggestions as to how long buttons needed to be pressed. The tasks obtainable in this way included moving between tracks, accepting incoming phone calls, instigating Bluetooth pairing and turning power on and off for the headphones.
Alongside the three buttons are sockets for connecting a USB lead and an audio cable. The mini USB socket is for the purpose of charging the headphone's built-in battery. Trust has rated this battery of being able to provide up to 30 hours of use from a single charge. I must admit that I took this figure with a large pinch of salt and wondered whether it referred to a connection using the audio lead rather than wireless streaming. But the truth was somewhat different.
Running my usual audio test of streaming audio, via Bluetooth, from a smartphone to the headphones, I was more than surprised to get 31 hours and 5 minutes of wireless audio. There was some occasional slight break up in quality but nothings that really interfered in my listening pleasure. After the 31 hours I started to receive bleeping noises warning me that battery power was almost drained. Even then I could continue listening by switch to an audio lead connect with the same smartphone or MP3 player. In fact, by my ears, the audio output seemed slightly better when using the supplied audio lead.
As I wore the headphones for several lengthy periods for checking on the battery's capacity, I can certainly confirm that they are comfortable when worn for long sessions. I have yet to come across other headphones or earphones that come close to the 31 hours achieved by this product. Priced at £34.99, the Trust Eaze Wireless Headphones are a bargain.