Terraillon Prime Fit Kit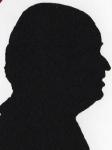 I was sent a 'Fitness Pack' which comprises a bathroom scale which seems to be called 'Webcoach Prime' and a wrist strap called 'Activ It' band, like all such bands it can tell the time, how far you have walked and other information.

click image to enlarge
First the bathroom scale which can detect a lot more information apart from your weight. It runs on 3x'AAA' batteries which are not supplied. Firstly you have to download the Terraillon App from either the Android or iOS store.
Like all such Apps you need to give it personal information like age, weight and height, these figures help it tell you – what you may already know – that you are possibly overweight or maybe even obese.
It is 30x30cm with four metal sections in the top and heel sections and a 6x5cm display set between then to display your weight etc.
On the back is the battery bay for the 3x'AAA' batteries and a push button to change from kilos to imperial. Each corner has a two stage plastic then rubber button to lift clear of the floor however you may need to place something solid like a piece of wood under it if measuring on carpet to get a true reading.
The other device supplied is a band which goes around your wrist. This is black and quite thin which could look like a bangle it weighs only 15grams.
The band is 20cm long with strap – watch – strap arrangement, 7cm at each end are flexible the centre 6cm is flat at close to 2cm wide and 1cm thick. One part of the strap is a tight push on and this pulls off to reveal a USB connector for charging the watch unit this takes little more than an hour from total discharge.
On the right side of the watch is a push button the first push reveals the time for around four seconds before blanking again. If you push the button while on the time screen it then displays the next screen – total of four – showing your workout number of steps etc.
The A5 manual (in the scale) is in seven languages with the first seven in English. This covers use and setting up a Free account to store your information. A fuller manual and more information is available online.
To store information you need an Android or iOS device. This is freely available to download from the iOS or Android store there are even scan able links in the manual.
There is a smaller manual in the ActiViT Band box which gives much the same information. While these two items work together well they can be purchased separately.
Like all such devices you need to work at it. Assuming the problem is being able to lose weight to get fitter then it is not just eating sensibly but eating at the correct times and certainly cut out snacking between meals.
Exercise is important but you will lose more weight if you make your heart work, so a 'fast walk' for say an hour is far more use than several hours or aimless walking around.
Devices like these can help track your progress but you are the one that has to put in the work.
The Webcoach Prime is available from www.argos.com or their shops for £99.99.