Small Wi-Fi Camera from D-Link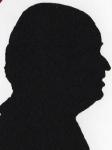 Recently a range of small home security cameras have been received to review. The trend is for them to be Wi-Fi operated so requiring where you place them just needs to be within the reach of a power point, this is one such device.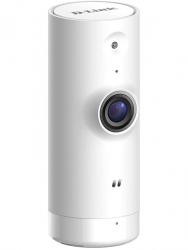 click image to enlarge
D-Link describes this as their smallest camera it is round at 3.5cm and 9cm tall. The face has no less than five things on the front, first Infra-Red illumination, below this the microphone, next in the centre of this column the lens, next light sensors that determine if it will show images in colour or infra-red and finally status LED it colours and what they determine are shown on the online manual. The rear has connection for the supplied Micro USB to USB lead.
Setup is via App available in either the iOS or Android store there are several Apps this camera requires MyDlink.
If you already have a Dlink account sign in and add this camera. If not click New User create an account then sign in and add this camera.
You have to show the QR code on the base of the camera to your phone it is very small and my phone failed here but get a magnifying glass and having gone back one step answer No and then enter the number of the QR code which is even smaller once you have entered the model number of the camera – Dlink have a lot – and then having plugged the Micro USB lead into the camera wait for the LED to flash orange, enable Bluetooth, then enter your Wi-Fi username and password in your phone and then you are done.
Each time you open MyDlink on your phone you should be logged in and then you should be able to see whatever your camera can see.
You get one day Cloud Storage if you want longer you have to pay there are several plans. However you can store photos and short videos on your phone.
As mentioned there is a microphone so this can be set up and so not only movement but also sound can trigger an alert to your phone, you are then able to see what has caused the alert and notify the police or take a video or photo.
Of course it could be the kids home early or even the dog or cat jumping up on the furniture so if sound is enabled you could try 'Get Down Butch' which may or may not be helpful.
You are immediately informed is the camera goes offline.
One nice feature is that the initial view is portrait taking less than half the available screen, double click on the image and it turns to full screen landscape view which enables you to get a far better view of whatever is being shown. However the side to side view is less than some at 120º.
Videos are 720p which take up less space if you are saving them to your phone. Events can be triggered to Alexa or Google which can make notification almost instant.
Another feature is that the one day free Cloud storage can apply to 'up to three cameras'.
At time of publication the D-Link DCS-8000LH is available from Amazon for £39.98.