Sister vs. Sister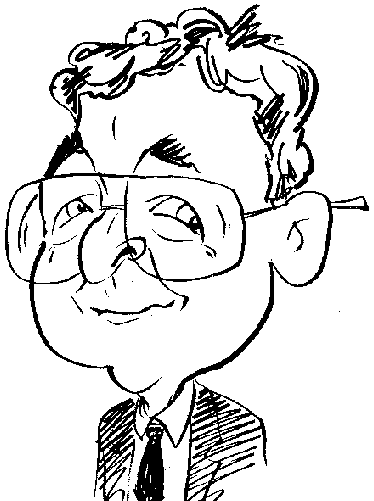 Review controls
Put together family members and a number of cats can result in a game with various problems to solve and tasks to be completed.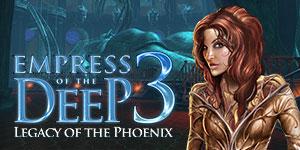 Empress of the Deep 3: Legacy of the Phoenix is, as you might surmise with the clue being in its title, the third offering of a series developed by Silverback Productions. The series is based on the on-going conflict between twin sisters, named Anna and Pandora, who represent good and evil in this story of the Lost Tribe. I have been looking at the Collector's Edition of the game for the purpose of this review.
As usual with Collector's Editions, this game comes with a Bonus element. However, while most Collector's Editions tend to spread their net and appeal wide with bonus content, Legacy of the Phoenix restricts itself to a bonus chapter and the reward of playing a Tower of Zem 2 game if you manage to capture various escaped cats that appear at the end of the main game.
Prior to taking on the role of Anna, the good twin, you can create profiles to record the progress of different players. The game can be played in a choice of difficulty levels. In Casual mode, which is the option I took, you get plenty of hints and navigation aids plus no penalty issued for mis-clicking. Expert mode has fewer hints and less navigational aids while selecting Hardware mode means you have to cope without any assistance.
You can make some adjustments to the game playing environment. You can set the volume levels for background music, sound effects and the voices delivering the dialogue, interspersed throughout the game, by different characters. There are also options to play the game in full screen mode and use a custom cursor.
Rather than throw the player in at the deep end, the game features a false opening to this ten chapter adventure. This opening presents you with the challenge of guiding Anna through an escape from a burning palace that is floating in mid-air. This training exercise will introduce you to the ghost of Jacob, an old friend who provides Anna with a series of tasks that need to be completed, and a Phoenix that needs its energy restored, Once this section has been completed, and giving you an opportunity to get use to the various controls, you can move onto the main game covering different locations and save the Lost Tribe from Pandora's evil intentions.
Both sections use a similar layout with various available tools arranged across the bottom of the current scene as tasks are tackled and elements, required to make progress, are collected. As usual the player's inventory takes up a central position at the bottom of the screen for showing the items that have been collected. When not required, the inventory can be closed so that it does not block part of the scenery.
To the right of the inventory is the Hint feature. Used in adventure mode, the Hint will offer a suggestion as to what task should be carried out next. However, when activated in Hidden Object game play, the Hint feature will identify an area of the scene containing a yet undiscovered object.
On the left of the inventory are a collection of tools. A book-based tool, with sections categorised as Journal, Map and Amulet, will keep a record of important finds plus show a layout of the island. As the map does not possess the ability to transport you between locations, you will need to be on the look out for cats. These are not the cats required to play Tower of Zem 2 mentioned earlier, but felines that magically turn into coins that allow you to pay for the use of teleport booths to move swiftly between locations. Tucked away in the top left corner of the screen is access to a Strategy Guide.
As mentioned earlier, this is a task-based game. These tasks, which do seem to be never-ending, take you to various locations as you explore the area, solving puzzles and making discoveries. Often any findings will need to be taken to a keymaker who provides the tools for the next task. From time-to-time, linking video sequences will provide some relief from your task duties as you make ready for the next bout of exploration with more travel, puzzle solving and Hidden Object game play.
The puzzles featured in this game are varied in style. While they are not the hardest I have come across, they are well thought out and are appropriate to the game. Varied types of Hidden Object game play are used. Sometimes you will need to find items listed in text format with those coloured yellow needing an additional action before they can be found. On occasions you will need to match small sections with their position in the actual scene or searching for morphing objects that turn into fairies. There was even one occasion when you are asked to find specific numbers hidden within a numeric grid.
On the conclusion of the game, you will be tricked into opening a box which allows four silver cats to escape. These will need to be tracked down and captured. Each cat will hide in a different location and becomes very fast moving as it senses your presence. Once all four cats have been captured, you can play the Tower of Zem 2 game which requires strategy, skill and a fair amount of luck to be included on a high score table.
Empress of the Deep 3: Legacy of the Phoenix is available from Big Fish Games priced at £10.80. The game requires a 1.0 GHz processor with 512MB of RAM and 900MB of hard disk space running Windows XP and later.
http://www.gamehouse.com/download-games/empress-of-the-deep-3-legacy-of-the-phoenix-platinum-edition