A Long Drawn-Out Investigation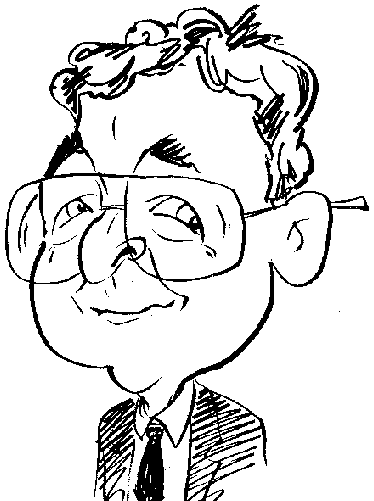 Review controls
Investigating crime can take up time as this next game proves.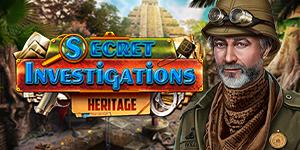 In the past Secret Investigations have tackled the subjects of Nemesis and Revelations. Now it is the turn of Heritage to form the basis of a series of investigations that make up this Hidden Object game. As with the early titles, this Heritage offering covers various investigations. In this case, the investigations are entitled Stolen Will, Ghost Mansion, Gold Legacy, Final Bill and Oblivious Art.
The Secret Investigations scenes take a different approach to its method of presenting its form of Hidden Object game play action. The player is faced by a long stream of scenes, each containing a number of items that will need to be found. The only way to progress to the next scene in the series, is to complete the current scene within a designated time period. As each of the five crimes under investigation consist of 100 scenes, then this could take a long time.
Secret Investigations - Heritage is one of those games that does not permit several players to enjoy its challenge at the same time. There is no option to create profiles for different players or even enter your name to claim recognition for the progress you make. However you can adjust the volume levels for sound and background music plus opt for full screen viewing. With this last option, it is not immediately applied when ever the program is started. For the initial few seconds, the screen is slightly smaller before reverting to full screen mode. While hardly a fatal issue, I found it a little disconcerting.
Your role in the game is to investigate the five specific crimes starting with Stolen Will. The other four crimes, mentioned earlier, follow in due course as the previous crime is dealt with. As each crime consists of 100 different location scenes, you will have plenty to occupy yourself especially when you fail to discover the items within the designated time limit and need to replay the scene in order to progress.
Each scene will be sandwiched between panels containing the items to be found and available hints. Running down the left side will be an initial selection of the to-be-found items. You need to be aware that issues regarding size, colour and positioning aspect may not have been taken into consideration. In most cases you will be shown five items and as each one is located, it will be replaced by others still waiting in the queue. Generally the items will be depicted as images but sometimes silhouettes will be used. Up to three stars are awarded for completing a scene.
At different times, some of the display slots in the left panel will be blocked so reducing the number of items that you can find. One display slot that does not get blocked is situated at the base of the panel. This slot is used to display a special item, that once found will need to be used in some way. This is carried out by combining it with another item within the scene. For example it could mean placing cherries on a cake.
The panel on the right of the scene provides feedback on various issues such as Stars, Points and Time remaining plus the various types of Hints available with this program. Rather than a single type of Hint, this program uses Hints that can identify a single item in the scene, remove three objects from the to-be-found list, placing a hold on the timer and high-lighting still-to-be found items for a few seconds. Used up Hints are replaced after a brief delay.
Each of the five crimes will be accompanied by a story delivered by an on-screen character with the dialogue presented in text format. You can click passed these interludes if you are in a hurry to get back to Hidden Object searching. Some of the stories are slightly more interesting than others although none of them involve any real investigation other than finding Hidden Object. Some of the location scenes making up the game are repeated as are the objects that will need to be found.
Secret Investigations - Heritage will really only appeal to hardcore fans of the Hidden Object genre. Frankly I found the game to be boring. I downloaded my copy of the title from Gamehouse.com where it is available priced at $9.99. The game requires a 1.0GHz processor with 512MB of RAM and 1.9MB of hard disk space running Windows 7 and later.