Single USB 8TB Storage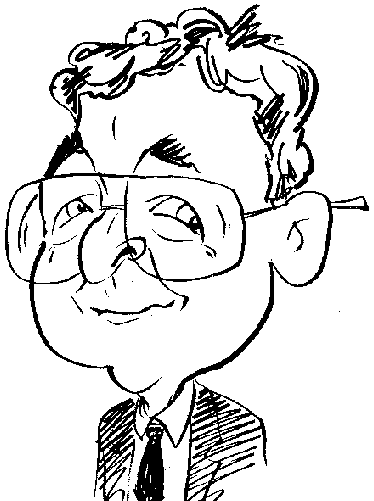 Review controls
Mixing a touch of style with plenty of storage space and a single USB connection, Seagate adds a new hard drive to its portfolio.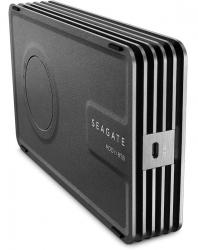 click image to enlarge
In one respect this could be considered as one of those "Big Red London Bus" moments that occur from time to time. Usually, in my experience, this type of event happens when two products of a similar type roll off the review production line in close proximity. However, in this case, the products concerned are not all that similar in that one was a smartphone and the next to appear in the line is an external hard drive. The tenuous connection between the two products is that they both feature the new USB type C connectivity functionality. The subject of this review, and the second of these two products, is the Seagate Innov8 hard disk drive with a capacity of 8TB.
Accompanying this Seagate Innov8 8TB HDD is one of the new type of USB C cables and a small concertina style of flyer that contains some URL links to additional information. One of the URLs provides a means to download a comprehensive User Guide. I would definitely recommend downloading this User Guide. This document provides plenty of information regarding the drive and its reliability on the USB type C function with the supplied lead. According to the User Guide the Innov8 has not been tested using earlier USB technologies and you should not use USB leads from third-parties as this will void your warranty.
The Seagate Innov8 8TB HDD, consisting of six 1.33TB ST8000A5000Z platters, is certainly distinctive with regards to its appearance. The aluminium shell of this drive, with dimensions of 208 x 123.6 x 36mm (W x D x H), looks as if it has been constructed on six thin slabs mounted on top of each other in a factory based in China. I must admit that I found the appearance appealing and I am not the only one. This product was the recipient of a 2016 Red Dot design award. However I must admit to a certain amount of surprise regarding the weight of the device which tipped my scales at 1.5kg.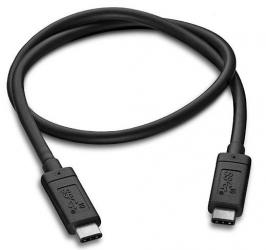 click image to enlarge
Whether this award had anything to do with the minimalistic appearance of connection ports, I have no idea. Along with the distinctive design style, the Innov8 hard disk drive has a single USB type C port that provides both data and power capability. In order to achieve this dual functionality, Seagate has developed Ignition Boost™ Technology. Described as a true engineering milestone and breakthrough, Ignition Boost Technology helps eliminate the need of a power adapter on an 8TB drive for the first time through the use of an internal battery facility.
Positioned on the opposite end of the USB port is an indicator light. This light will provide status feedback. If the light glows white then the Innov8 is powered up and ready to perform. A red light will indicate that the drive's internal battery is recharging so some patience may be required.
Making use of the already available storage capacity of this hard disk drive, and with 8TB there is plenty of available space, Seagate has included some software items. As many users will make use of this vast expanse of storage capacity for their collection of digital images, photos and videos, either of the commercial variety or self-produced home movies, Seagate has bundled a copy of Lyve. Also available for use on various iOS and Android devices, Lyve will organise photos and videos from across different devices and then present the results in a variety of innovative and interesting ways.
Seagate has also included its Seagate Dashboard software. This utility tends to concentrate its functionality of the realms of backup and restore for both mobile and computer systems. Options are available to set up backups for one-click tasks when required or customisable schedule operations. An additional bonus, as if 8TB of storage capacity was not enough, you also get 200GB of Microsoft OneDrive® Cloud Storage.
You will need access to a computer system, whether running Windows or Mac OS, that possesses support for the latest USB type C technology to get the full benefit of this drive. Seagate has priced this hard disk drive at £319.99. Currently Amazon.co.uk does not list this product although the US version of the site does.
http://www.seagate.com/external-hard-drives/desktop-hard-drives/innov8/