Australian Device Protection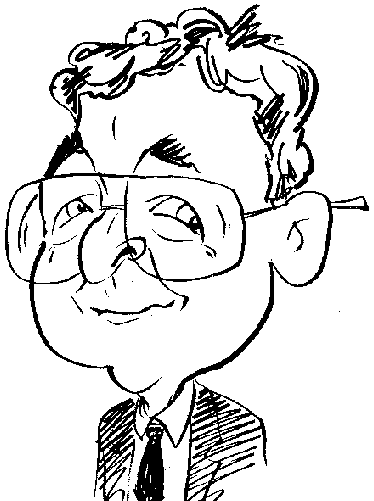 No doubt you will have noticed, and perhaps come to regard as a fact of life, that many devices, classified as portable, tend to arrive without any form of covering for protection during transit. Laptops, tablets and smartphones are devices that immediately spring to mind in this respect. Naturally manufacturers will only be too happy to produce accessories that retailers can sell you to protect your new expensive purchase when you embark on your travels.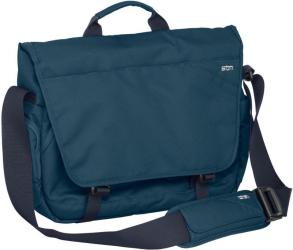 click image to enlarge
Recently I have had the opportunity to check out a bag that has been designed to protect a laptop and some other devices. This is the Radial 15-inch Laptop Messenger bag from the Australian STM company. Offering the user a choice of attaché style handle or adjustable, padded shoulder strap carrying solution, the Radial bag is available in black, steel or, in the case of my review sample, Moroccan blue. Constructed of padded, durable, water-resistant fabric, this bag has dimensions of 390 x 280 x 100mm (W x H x D) which should give you enough storage space for a 15-inch laptop, a reasonable sized tablet and an assortment of accessories.
When it comes to storage compartments, the STM Radial bag does not skimp on options. Even before you release the two catches holding the bag's front flap in place, the bag offers the user four different compartments. Both the front and rear faces of the Radial bag feature slip-in flap pockets for quick and easy access to those items you need quickly. While some form of protection is provided by the rear flap compartment being against your body, the front-mounted flap compartment can be secured with a zip to protect items that are being stored within the two patch pockets found within this area.
Mounted on either side of this bag is a pair of small pocket size compartments. Located on the right is the container for your constant companion i.e. your smartphone. On the opposite side is a zipped pocket that can be used to store a battery charging device. This pocket features cable routing channels that allow the battery charger to be linked to a device that requires a power boost while remaining in situ within the bag. This cable routing facility is a particular feature of this bag and I will refer back to it shortly.
Releasing the two slot-in plastic connection clasps and raising the front flap reveals a series of further compartments. With additional padding the main compartment can be used for a laptop. I was a little surprised to note that this compartment did not have a restraining strap for the laptop. Two further compartments provide a third slip-in pocket and a second with two small pockets for storing small items.
Completing the compartments available with this bag is another zipped offering, this one with two zip handles. Opening this compartment reveals a further zipped large pocket and six smaller pockets with an additional slip-in area.
As mentioned, this bag makes use of STM's cable routing feature. This is a proprietary system. It utilises purpose built pockets and ports with linking channels so that the user can link devices that can be powered without any need to remove the items from the Radial bag. The user will need to provide the cables and whatever power device is to be used for the recharging purpose.
STM has built into the Radial bag what the company refers to as SlingTech Protection. This is claims to increase the safety of the enclosed equipment when the bag is in transit. SlingTech has the shoulder strap fitted so that it actually supports the bag from its base rather than the top or sides. Also the bottom corners of the bag are wrapped in additional padding for even greater protection just in case you accidentally drop the bag and its content.
The STM Radial bag has a stylish appearance and offers a range of storage compartments. I am less enthusiastic regarding the power charging facilities although I am sure some users could find it beneficial. UK pricing for this product has been set at £54.95.
https://www.stmgoods.com/laptop-bags/laptop-shoulder-bags/radial-15-inch-laptop-messenger-bag