SIGG Hot/Cold Water Bottle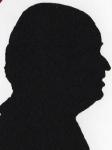 While one hand operation for a water bottle may not be essential – for most – it is nice and once used you realise what a faff it is to have to use two hands just to get a slurp of water, so this becomes a rather neat implementation of it.


click image to enlarge
This water bottle from Sigg measures 26cm tall and round at 7cm and weighs 336 grams when empty.
The unit as supplied to me is both a Hot and Cold unit and indeed even has a strainer for those who put things in it that need straining, this part can be removed if required.
The stated times of the bottles insulation properties are 20 hours cold and 12 hours hot. I put some near boiling water in the bottle at 8AM and left it, at 8PM when I poured it out it was still rather too hot to drink, even when poured into a cold mug.
The one hand operation works by holding the bottle near the top and using your thumb on the push control the lid flips open and you are able to drink from the shaped lip, to shut use a finger to flip the lid shut till it clicks.
The bottle is stated to be BPA and EA free.
It is also leak proof and holds .5 litre of liquid.
The neck of the bottle unscrews to reveal the thermos type interior. Once unscrewed the neck is still 4cm wide so easy access for a foan rubber cleaning implement or a small washing up mop head.
However most of its 'secrets' are in the lid screw and bottle seal that are a plastic type material. The seal is a silicon type bung that is fully engaged when flipped shut.
My unit was very dark grey called 'Shade' but there are other colours available.
As part of the top is a finger hold loop that could be attached to a belt etc.
While it arrived a little late in the year to be seriously used for ice cold drinks small ice cubes could be inserted via the neck and cold liquids from the fridge added for those days when a cold drink would be more than refreshing.
The rubber centre of the base is just proud of the edge of the bottle so even if put down rather heavily the bottle should be protected and once on a table or desk it should not slip.
A nice bottle that does what it says on their website and keeps drinks either hot or cold, the strainer should allow those who drink things with bits in to be drunk straight from the bottle.
The SIGG Hot and Cold ONE Shade is available from the link below for £22.99.
https://uk.sigg.com/thermo-bottles/sigg-hot-cold-one-shade-bottle