Seven In One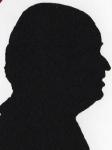 While some may think this is a printer on steroids or even a multi-use Swiss army knife it is neither. This device is a 32GB SSD which has seven different uses the main one being able to move data from one source to another quickly.

click image to enlarge
The QNAP QG-103N Network Attached Storage (NAS) unit is small at just 11.5x6.x1.5cm and it weighs 114 grams.
Going round the unit it has a small 2.5x1.5cm display on the front near the top. The right side has a slider off/charge/on below this OLED next an SD Card slot and finally a USB3 connector. The bottom has an Ethernet port and a USB3 port.
It comes with leads and a small fold out card sheet with eight sides of instructions.
This is an SSD drive 'on steroids' my unit was the smallest they do at 32GB but they are available up to 256GB.
So why have I called this 'Seven In One' simply because this is the units various abilities. Some would say stick a 32GB micro SD card in your SmartPhone to achieve one of the objects the transfer of data but so many of the recent SmartPhones I have seen no longer have the ability to insert a micro SD Card.
So it's a Mobile NAS, a Personal Cloud, a Power Bank, Phonebook Backup, In Vehicle Media Server, Wireless AP as well as a USB SSD.
This unit can be shared with access available to up to eight simultaneous users.
In a car this can be a media server allowing different films or videos to be shown to different devices at the same time you can even show the same film at different stages to different devices and via Bluetooth up to 10 hours of use between charges.
It can charge your phone by connecting your micro USB to USB cable to take power from the units battery.
This is also a Wi-Fi access point allowing other devices to use it. In the home you can plug an Ethernet cable into it to facilitate data transfer to the masses.
You can also plug an SD card (or micro SD via an adapter) to upload files.
Stated battery times are 13 hours for Wi-Fi, 11 hours MP3 streaming, and 9 hours video streaming.
While 32GB seems small – I never thought I would say that – you can synchronise the Mobile NAS with a solid NAS meaning that you only take what you want when you go out so a half watched film can be downloaded to the QGenie whatever the latest kids films/videos maybe as well as whole load of music. Next journey it can all be different.
Photos can be taken from an SD card and stored in the QGenie and even uploaded when you have Wi-Fi all meaning extra security.
Those who have bulging phone books on their phone can have an extra degree of storage via the QGenie.
Having a NAS in the average home with several devices that all contain data makes sense and this just takes things to an extra level allowing the NAS to go with you of course data prices fall and not long ago a 32GB SSD drive was very expensive now it's almost reasonable and all these extra features mean when you go away from Home the comforts of Home can come with you. This is a mobile NAS.
The QGenie QG-103N is available from the first link below for £74.96 with free delivery.
http://www.amazon.co.uk/gp/product/B00M51JYVI?ie=UTF8&tag=gadge0a-21&linkCode=as2&camp=1634