Phishing Mac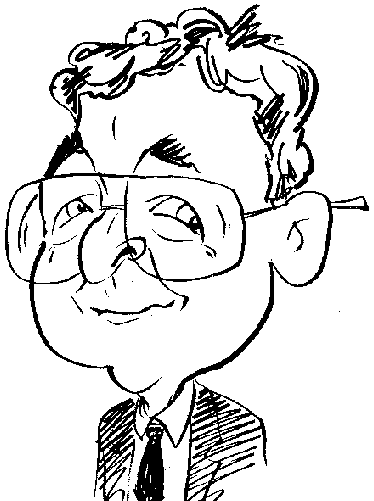 Review controls
Scammers are directing their efforts at the Mac community
While I have a fairly clear recollection of being introduced to the concept of phishing, I must admit that the date when this event occurred is extremely fuzzy. Let us just state that my introduction to this type of scamming occurred at a Computer Show held at Olympia at some point in the past. Since initially what appeared to be a low-key introduction with no fanfare or flashing lights and fireworks to highlight its importance, Phishing has become an unwelcomed addition to the tools used by unscrupulous individuals and groups of those criminally minded in their attempts to remove from us what is rightfully our property and make use of it themselves.
For the benefit of anybody who might be unsure as to what Phishing actually entails I should explain that Phishing is a fraudulent attempt to gather important data such as usernames, passwords and credit card details from unsuspecting victims. The attempt, and let us hope it never develops further than an attempt, could involve an email disguised as coming from an official source such as a bank or other financial institution. The email contains a scam to persuade the recipient to reveal confidential and sensitive information by offering a link to what appears to be a legitimate website but is, in fact, a site set up by the Phishers to gather information.
While users' understanding regarding the dangers and threats caused by Phishing has increased, this has not affected the growth of Phishing attacks as those responsible have made a change as to their target. According to recent research, conducted on behalf of Kaspersky, it has revealed that perpetrators of Phishing attempts had spread their focus to include the Mac computer and iOS based mobiles plus the associated web service and ecosystem. The result of this change has seen an increase of 9% over the number of attacks previously noted over the period of 2018. The number of attempts aimed at the Mac and iOS platforms has quickly risen to 1.6 million as reported by Kaspersky's Threat to Mac users Report 2019.
Among the most frequent types of Phishing schemes launched on the Mac platform are those designed to resemble iCloud services in an effort to steal sensitive information such as that related to Apple ID accounts by requiring the clicking of a link necessary in order to proceed The recipient is then directed to a data gathering site created for this purpose.. Another Phishing attempt could involve the scaremongering tactic of attempting to convince the recipient that their computer was under attack and could loose its Internet connection unless certain actions were carried out. A similar tactic has also been used via a telephone message supposedly from Microsoft or BT.
As part of the research covered by the report, other findings have come to light/. Approximately 40% (actually 39.95%) of Phishing attempts aimed at Mac users were conducted to gather financial data. Depending upon the geographical area, the number of detected Phishing attempts would vary to some degree. Leading the way in attempts detected is Brazil with a 30.9% hit rate followed by India with 22.1% and then France in third place with 22%. The most active malware aimed at Mac users are versions of the Shlayer family which is often disguised as Adobe Flash Player updates but with the intent of trawling for sensitive data..
As usual Kaspersky offers advice as to how Mac users can avoid Phishing pitfalls. This advice includes keeping the Max OS up-to-date using legitimate software and opting for a reliable security solution such as that available from Kaspersky.