Philips 27-inch Monitor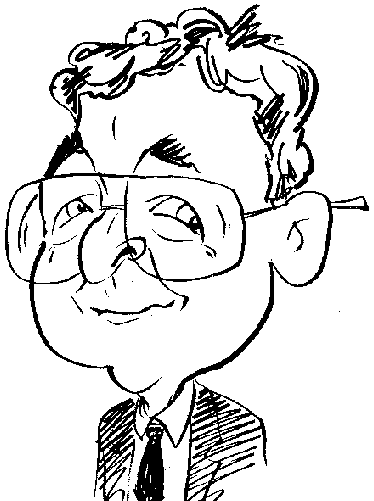 Review controls
It has been a while since I last took a look at a monitor but that period has come to an end with the Philips UltraColor.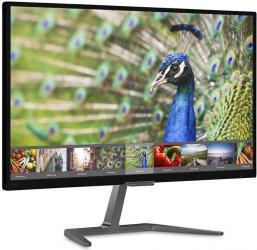 click image to enlarge
Arriving with the claim of combining true-to-life colour on an edge-to-edge screen with built-in full digital sound, the Philips UltraColor is a monitor that is currently available in 24 and 27-inch versions. I have been checking out the 27-inch (276E7QDAB) model which comes with leads for power, VGA, HDMI, DVI and an audio cable plus a software CD that contains a PDF version of the product's User Guide. You also get a Quick Start booklet that takes you through the initial setting up of this display unit.
The UltraColor monitor is mounted on a detachable set of feet that screw on to an adjustable stand mechanism. This stand allows you to adjust the tilt of the panel between -5 and 20 degrees. However no other form of adjustment, such as height or orientation is available with the positioning of this monitor.
Surrounding the 597.9 x 336.3mm (H x V) viewing area is a lacquered black bezel with a width of 7mm along the sides and top. The bezel along the base is of a more substantial 17mm and features a touch-sensitive power button in the lower right corner. Control options for the OSD (On Screen Display) are positioned elsewhere and I will return to this subject shortly.
As is usual with such devices, all the physical connection options with this panel are situated on the rear of the panel where they are well out of sight and least likely to be accidentally disturbed. Arranged from left to right are options for AD/DC power, earphones, audio output, VGA, DVI and HDMI connections plus a Kensington security lock. While this might seem a fairly standard arrangement that you might expect to find on the rear of a panel display, this Philips model does possess a feature on the rear with which you might not be so familiar. This is a miniature joystick type control for accessing and navigating through the unit's On Screen Display.
Depending upon the length and angle at which this joystick is depressed, you can switch the display power on / off and carry out various adjustment tasks relating to the display. You can adjust the speaker volume, change the input source and switch between the three SmartImage Lite modes supported by this product. SmartImage Lite is technology that provides presets to optimise the display for different types of activity. This Philips technology works by analysing the screen content and then dynamically adjusting elements relating to brightness, contrast, colour and sharpness in real time.
The three supported modes are designated as Standard, Internet and Game. With Standard mode you get enhanced text with dampened brightness to increase readability. This mode is particularly suitable for working with spreadsheets, PDF files, scanned articles and other general office applications such as writing this review. Switching to Internet mode brings a combination of colour saturation, dynamic contrast and sharpness to bring out the best in photos and other images. Game mode turns on an over drive circuit that gives the best response time and reduces jagged edges that fast moving objects can display. You also get enhanced contrast ratio for bright and dark scenes.
This UltraColor display also has the Philips developed Smart Contrast technology. This technology has been developed to dynamically analyse the content of the display and then optimise the monitor's contrast ratio to give the maximum visual clarity and viewing enjoyment by either stepping up or darkening down the monitor's backlighting feature. It can be particularly useful when watching videos or playing games.
Philips UltraColor 27-inch Monitor

| | |
| --- | --- |
| Monitor Panel Type | IPS technology |
| Backlight | W-LED system |
| Panel Size | 27" W (68.6cm) (276E7) |
| Aspect Ratio | 16:9 |
| Pixel Pitch | 0.311 x 0.104 mm (276E7) |
| SmartContrast | 20,000,000:1 |
| Response Time (typ.) | 14ms (GtG) (276E7) |
| SmartResponse | 5ms (GtG) |
| Optimum Resolution | 1920x1080 @ 60Hz |
| Viewing Angle | 178° (H)/178° (V) @ C/R > 10 (typ.) |
| Picture Enhancement | SmartImage Lite |
| Flicker free | Yes |
| Display Colours | 16.7M |
| Vertical Refresh Rate | 56Hz - 76Hz |
| Horizontal Frequency | 30kHz - 83kHz |
| MHL | [email protected] 30Hz |
| Colour gamut | CIE1976-NTSC 101.4% |
| sRGB | YES |
| Signal Input | VGA(Analogue), DVI(Digital,HDCP), MHL-HDMI (Digital,HDCP) |
| Audio In/Out | PC audio-in, headphone out |
This flicker-free monitor is well worth considering for those looking for a display delivering good all round performance. The 27-inch model is currently priced at £212.84 on Amazon.co.uk.
http://www.philips.co.uk/c-p/276E7QDAB_00/lcd-monitor-with-ultra-wide-colour