Philips EnergyUp Light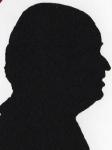 While we have had a wonderful summer this year in the amount of sunlight this is like to cause a greater problem this autumn and winter for those who suffer from problems caused by lack of sunlight or bright light, these is of course a solution.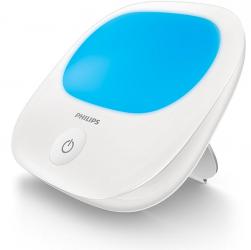 click image to enlarge
If you're not careful, a lack of sunlight can actually lead to a form of clinical depression. The less sunlight we see in the winter months, the more likely we are to develop Seasonal Affective Disorder (SAD). Symptoms of SAD can be extreme: mood swings, anxiety, sleep problems, or even suicidal thoughts.
For anyone having problems sleeping or winding down red light is recommended, blue light is meant to help in the opposite way so if you need to snap out of it then Blue Light is the way to go and here from Philips is a large bright blue light designed to help those affected by SAD or other similar problems that are often said to be caused by lack of sunlight.
This product claims that as little as 20-30 minutes a day can help to remove the symptoms of SAD and other such problems that can cause difficulties for some in performing their normal day to day tasks.
It is not large at 14x14x7cm the light itself is 11.5x7.5cm and there is just one control on the unit the on/off button. The back of the unit below where the prop holds the unit at a 45 degree angle has input for the 1.8 metre lead that goes to a 13amp power adapter.
There is a nine language instruction booklet with the first 14 pages in English.
The light itself is bright but you do not need to look directly at it, just have it in your vision.
At the time I was sent it we were going through the hottest summer for a very long time but as it seemed to end towards the middle of August I found some dull overcast days to test it.
It sat to the left of me on my desk at around 90 degrees to me so was more directly working on the left side of my body.
Blue light – especially use of monitors or flat panels for long periods in the evening - may cause delays for you trying to sleep so if the opposite is a problem for you maybe this will help keep you awake.
The on/off button first turns the unit on then by a further press gives a stronger light and then another press an even stronger light and a further press turns it off, there is no way to tell which setting is currently on if you walk into a room where it is on just by pressing the on/off button to see what happens next or trial and error.
For me – probably due to my age and various conditions I have – the one thing I do not have is energy and after using this in the middle of the day when what energy I have flags I did seem to feel a little more awake but that may just be because the manual told me I should fell this way.
The Philips Energy Up Light is available from Amazon for £150 with Prime.