LG KS360 Mobile Phone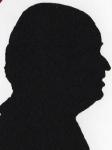 Review controls
This mobile phone has the back sliding to the right to reveal a full keyboard, great for those of us not exactly fast as multiple presses of the numeric type keyboards to send a text message, mind you the keys are red on red with both white and black lettering a bit garish.
Buy Now!
LG KS360 phone
Free on contractsfrom £15/month


From £78.95 PAYG
on Virgin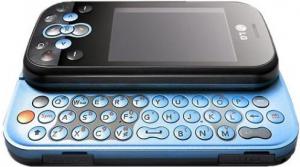 click image to enlarge
It is 10x4.5x1.5 closed and the second figure increases to 8cm when slid open. The weight is 109grams. It is a red sandwich with the front and the back black with this red area in the middle. The screen is 5x3.7cm.
Below the screen are nine buttons, the central five arranged in the form of a '+' with the normal green answer and red hang up the lower ones each side and two hot keys above these. The right side has a rubber bung covering a Micro SD card slot there is another bung towards the top of the side that doubles as earbud and A/C charger socket. I cannot comment on the quality of the sound or the earbuds as I was sent only the phone and the charger. The left side has < and > rocker and the camera button.
I am aware that most people leave their phones turned on but just occasionally (even when it's only for running out of battery) they have to be turned on and this takes just over thirty seconds with the buttons on the face glowing after around twenty seconds.
The camera is both a still and video camera it can take images in 1600x1200, 1280x960, 640x480 and 320x240. In video mode its 320x240 or 176x144. Either in still or video there are three qualities, Super Fine, Fine and Normal. Images/videos can be stored on the camera in internal memory or any Micro SD card inserted or sent by MMS, Bluetooth or Email.
When you slide the keyboard out the display rotates so you are now viewing landscape and your thumbs can start to fire on the keyboard. As I said in the introduction I find the red keys somewhat indistinct what you have is a three line 35 key QUERTY keyboard.
The default graphic has six youths in a park area and it has some small movements rather than being a totally static background. I mention this as I assume it is aimed at the teen market.
I see that there are four colour choices the Black and Red I had, Titanium and Blue, White and Pink and Black and Silver. It is possible to use social networking sites as well as the WWW in general so while out and about any normal activity should be available for your thumbs.
Searching the Internet for information (the LG site has none) I find it should have 5 hours talktime and 430 hours in standby. As I figured out it is a 2MP camera (some 8MP offerings are available but do you want a phone or a camera) MP3 player, MP4 player and FM radio none were tested as I was not supplied with the earbuds.
It seems reading information from several sites that it supports up to 4GB micro SD cards. The phonebook can hold up to 1000 entries and the last 30 or dialled, called and missed numbers are stored.
I am aware this is not so much a review as a first look but as I was only sent the phone and the charger everything was by trial and error. As various sites say it is available I assume it is mine was emblazoned Orange but I have seen other such as T-Mobile advertising it.
I am not going to attempt to rate it as I have not tried all its functions, I have no documentation or accessories. I suggest that entering LG KS360 in your search engine of choice will turn up where it might be available.
While I made and received calls and took reasonable photos and videos I feel I have used only a few percent of the phones abilities so no rating as it would be more guesswork than knowledge. If anyone has got one of these please comment then we can all learn more.
http://uk.lge.com/products/model/detail/mobilephones_ks360.jhtml