Mini Multi-Platform Keyboard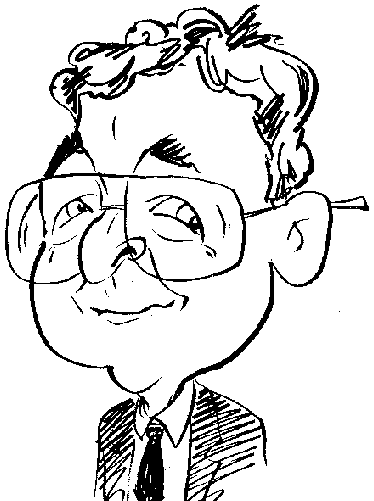 Review controls
When workspace is at a premium, this next product could prove to be useful as a space saver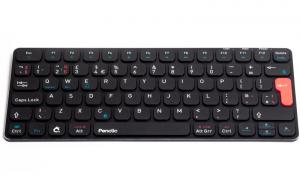 click image to enlarge
Like many users, I have my own particular favourites when it comes to accessories. Take, for example (but not literally because I would be lost without it), the keyboard I use for typing reviews. It is rather old, and has been cleaned more times than I care to remember, but it has an affinity with my two-finger style of typing. However it does have one drawback in that it restricts its use to my work system unlike the subject of this next review which has claimed multi-platform and device support.
Developed by Penclic, a Swedish company, the Mini Keyboard KB3 has been designed to work with any computer, including mobile devices that support Bluetooth technology and/or an available USB port. I should explain that Penclic is a family-run business started in 2011. Based in Stockholm, the company combines Scandinavian design concepts with modern technology and a focus on ergonomics to produce a range of products that include mice, keyboards, numpads and laptop stands.
As you might suppose from its title, the Mini Keyboard KB3 could be regarded as the baby brother or sister of most other keyboards. Constructed of aluminium, this black keyboard has a surface area of 280 mm x 115.5 mm with a height rising from 5 mm at the front to 10.25 at the rear. The unit weighs in at 284g, so should not put too much extra strain when it is being transported when on your travel.
While you might expect, due to its surface area size, that Penclic will have put effort into shrinking the size of the individual keys, this has not happened. Yes you are denied the presence of a separate number pad and specific keys for insert/delete/home/end/page up/page down/ scroll lock and Prt Scr (no ignore that last one as there is a Prt Scr key) but this is not too much of a handicap for the majority of tasks.
The keyboard gives you a choice of connectivity depending on the host device (Windows, Mac, Android and iOS) and the available facilities. Basically it boils down to using Bluetooth or the supplied 150 cm standard-to-micro USB lead, in black, to match the keyboard. Instructions for pairing/linking the keyboard to various types of devices are included in the concertina style User Manual booklet included in the box.
Situated on the rear of the keyboard, in a central position, is a micro USB port for use when a USB link up is required. This same link up can be used for transferring data or charging purposes. Power is provided by a Lithium Polymer 250mAh battery built into the keyboard and is not replaceable. Also located on the rear, tucked away in the right-hand corner, is a minute on/off switch which is best activated by a fingernail.
The Mini Keyboard KB3 has a UK style layout. Running across the top of the layout is a row of function keys with dual tasks indicated by blue coloured symbols. Situated just above the function keys, in the top right corner, are three LED lights representing Caps Lock, Bluetooth or wired connection and power tasks. The last two lights glow a different colour to indicate the current status. A row of numeric and function keys separate the main keyboard layout from the function keys.
While claiming multi-platform compatibility, this is not fully 100%. Some of the function keys fail to perform their designated tasks across the full range with the Mac (OSX) being less well supported. I was a little surprised to find that the iOS platform came out slightly better than Windows in this respect although Windows was the only platform that supported the Prt Scr key function.
I found that some adjustment was required when moving from a normal keyboard to the Penclic device. Part of the reason for this adjustment was due to the size of the keyboard and the movement of the keys which was far less than my normal unit. Penclic feels that this keyboard should help reduce RSI issues. I found I was taking more short breaks which, in a way, would help reduce the possibility of RSI. My preferred method of using the Penclic keyboard would be connected to a tablet leaving my usual keyboard in charge of my work system. The Penclic Mini Keyboard KB3 is priced at £79.99.
http://www.penclic.se/shop/keyboard/mini-keyboard-bluetooth-kb3-black-edition/