One Plus 6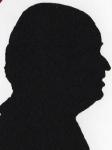 The answer is not seven, but it is a phone that is getting a lot of attention and the launch held recently took me to the Copper Box Arena in Queen Elizabeth Park near Stratford, a new Overground Station was almost complete and when finished will surely make this a venue of choice for people wanting to hold a worldwide launch, this was a venue I had never visited although the park itself got a couple of visits just before the 2012 Olympics.

click image to enlarge
This is a big phone without it looking as big as it is. 15.5x7.4x.7cm may not sound large but the notional diagonal imperial screen measurement is 6.3 inches.
The front screen has the top line of messages, time, battery state, Wi-Fi etc. split into two halves by the front camera this can be got rid of in settings but of course this would reduce the total size to under 6 inches.
Next is the Google Bar then quite a bit of clear space before the Google folder and Play Store on a line above the last five icons of Phone, Messages, Chrome, Camera and Gallery.
All the other icons are in a single scrolling screen which when you have a lot are easier to find than multiple screen scrolling left or right etc. Below this are the normal, Back, Home, Open Apps buttons. However you can do your scrolling by different methods in settings the most likely to catch on is gestures.
It comes with the very latest version of Android 8.1 and Oxygen OS 5.15 is available to download after first use.
It comes with 8GB RAM and 128GB of Storage. The screen has a 2280x1080 display
This phone is made of glass back and front with metal sides to give stability. My unit was Mirror (Piano) Black and like any piano a nightmare to keep finger mark free. The box has a basic back cover which for those who have sweaty hands might find a life saver as otherwise it can be rather slippery.
Going around the unit has alert slider and then on/off on the right side. The base has a headphone socket and USB 'C' port for charging, as well as a rather good speaker.
The left side has the volume rocker control as well as well as insertion point for one or two Nano Sims. The top has a pin hole microphone.
The rear has dual camera lenses 1cm down from the top with a horizontal finger print reader just below the LED flash.
Bootup is 17 seconds while shutdown is 3 seconds.
Both the front and rear cameras are 16MP and while they lack the quality of Leica lens found in Huawei offerings this is close to half that price and the images I took were quite acceptable.
The battery 3300mAh and it is stated to give you a day's charge in 30 minutes.
So what is missing, a Micro SD port is the main omission and there is no IP water resistance rating.
Things you might like that are there is a black screen to turn it into a reader with eye kindness in mind.
My short review time did not allow me to download Android P but I am told it is available to test.
This was launched at more or less the same time as the Honor 10 that does not have image stabilization for the camera the One Plus 6 does have it.
It is available from the One Plus 6 website for £519 as reviewed but there is also a £469 version with 6GB RAM and 64GB memory. The 6GB version is also available from Amazon for £498.95