Olympus Tough TG-5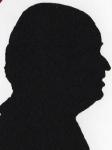 This sadly is one of those occasions where the launch bears no resemblance to the availability of review samples, so while I was ready to go when the launch came my memory of exactly what the camera can do was somewhat dimmed by the time taken for one to arrive which means the time required to review is longer.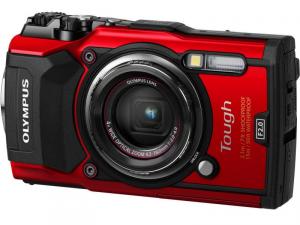 click image to enlarge
This is a camera that can work on land or under water, when used in the latter condition the ability to get a level shot may or may not be important but it does have both horizontal and vertical levels, it is of course fully waterproof and can withstand the odd drop as I remember from the presentation day. If can also function in extremes of temperature.
The zoom is quite impressive and is of course periscopic to avoid any possible leak points with the normal lens expansion.
The camera is 11.5x6.5x3cm and weighs 252grams. Yes it is solidly built.
Like a lot of recent offerings it has GPS and here it might be more useful to know where your images were taken when offshore or under water.
The right side has a substantial wrist strap anchor point; a substantial fabric offering is supplied. The left side has a dual lock bay behind which are USB and HDMI sockets. The base has a similar dual lock mechanism for the battery and SD card and there is also a tripod mount further along the base. The face has the 4x wide angle optical lens with the flash above and to its left.
The top has off/log slider, the on/off button, shutter release with telephoto and wide angle control around it and finally a user select control. This leaves the back which has the 4K TFT screen at 6.4x4.3cm to its right an instant video capture button, below this a nine position wheel, to its left the Info button and below this a five position joystick control and finally squeezed just above the base a menu button.
I mentioned the GPS above; this camera also has a temperature reading as well as a full screen compass the latter could well be important if you use it away from habitation. All these features can be linked to your images, so when you say it was very cold people can see exactly how cold it was.
The camera is called Tough and it has dual glass on the lens and plenty of protection elsewhere.
However you buy a camera first and foremost for the image quality and here it is superb even in low light.
There is a 28 language Basic Manual supplied with six sides in English; it should be enough to get you started.
As always I start in Auto mode and initially I found the horizontal and vertical levels off-putting but they can be turned off. Some cameras have numerous Scene modes here a sensible five choices, People, Nightscapes, Motion, Scenery and Indoors.
A very nice 'Tough' camera that can get wet or survive reasonable drops, I know they do Red and well as the Black unit I was sent.
While I still tend to think of cameras to take still images this can take 4K movies and give you 120FPS slow motion replays in a sub £400 camera this is amazing.
See the second link for much more detail of this unit.
The Olympus Tough TG-5 is available for £399 from both John Lewis and from Amazon. Full details of this product are available on the Olympus web site.