The Piper comes to Town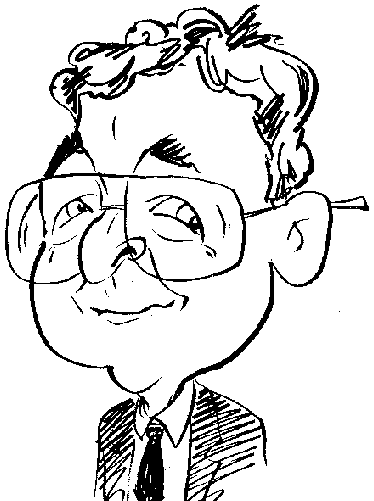 Review controls
Bringing together a white wolf, rampant plants and an unpaid debt, this next offering should provide plenty of Hidden Object game play.

click image to enlarge
Oddly Enough: Pied Piper starts as you might expect from the original tale. After being hired to remove the hordes of rats invading the town of Hamelin, the wandering minstrel (and pest remover) completes his assignment without any problems. That is until the time for payment arrives. The Hamelin Town mayor refuses to honour the contract and pay the agreed fee of ten gold coins. Not being best pleased, the Pied Piper takes his revenge by using his pipe playing ability to entice the town's children to follow him away from Hamelin. At this point you are charged with rescuing the children in this Hidden Object Adventure game of Oddly Enough: Pied Piper.
I have been looking at the Collector's Edition of this game developed by Alawar's Go! Studio. Unlike other titles bearing the Collector's Edition branding, this offering takes a different approach to its bonus offerings. Rather than a bonus chapter, you are given two bonus Hidden Object games of Mountain Crime and Natural Threat. These games have their own setting options regarding the volume adjustment and full screen viewing. These bonus games, which are available from a graphical front-end, can be played immediately.
This review will concentrate on the Pied Piper game which comes with extras that include concept art, wallpaper and sound track offerings. These extra items are kept separate from the main game element. This content will be stored in appropriate folders on the hard disk from where it can be accessed using standard Windows procedures. After making the usual selection of tasks by creating a profile, making adjustments to the volume levels and full screen viewing, you can opt for Casual or Expert difficulty levels.
On arriving at Hamelin, which is presented with fairy tale style buildings housing typical characters, you will be presented with an interface made up of a money bag. This will be empty until you collect the Pied Piper fee of ten gold coins. Other items making up the interface are an inventory storing items collected, a journal recording your findings and a Hint feature.
The game presents you with a series of tasks where you need to help various characters and receive, in return, a reward. You just have to remember that not all the characters will be people, such as baker, blacksmith or apothecary. Sometimes you will need to interact with a robotic gardener, tiger or gargoyle. Whoever they are, their dialogue will be presented in just text format.
Along with the tasks to help the individual characters, you will be faced with Hidden Object scenes. These interludes combine a scene with a list of silhouettes indicating the required items. Once all the items have been identified, they will come together to form an object that will be required at some point later in the game.
As part of the set tasks you will need to tackle some mini game puzzles. You could be asked to catch items using a fishing line, create a number square, arrange numbers to crack a code, turn on linked lights and match clock times among others. These puzzles vary in difficulty and come with a Skip option should one prove too difficulty.
Using the original fairy tale as its starting point, Oddly Enough: Pied Piper has been developed into an interesting Hidden Object Adventure game. Once completed you can then move on to tackle the two bonus offerings, if you haven't already done so.
Mountain Crime Requital casts you in the role of Philip White, a doctor asked to attend a patient at the White Wolf Hotel. Using a Gothic style atmosphere, you encounter a snake-bitten victim, police officer and journal among the other guests as you attempt to solve this mystery and complete Hidden Object scenes where the required list is displayed as images within circles.
At any time you can move onto the third title of Natural Threat: Ominous Shore. This is another Hidden Object game which open as you arrive as a lab assistant working for Professor Steiner who is working in plant research. Following an experiment going wrong, the island is quickly abandoned leaving the plants to take over. Several years later a group of students find themselves shipwrecked on the island and the game starts in earnest as you attempt to locate required lists of a specific number of one type of object.
With its mixture of graphic styles and story lines, this 3-pack offering from the Alawar catalogue should have plenty of appeal. I have seen this product listed on eBay priced at £3.49. You will need to be running a 1.5 GHz processor with 1024MB of RAM and 2GB of hard disk space on Windows XP and later.
ODDLY ENOUGH PIED PIPER COLLECTORS EDITION HIDDEN OBJECT PC CD ADVENTURE GAME | eBay