Obi MV1 SmartPhone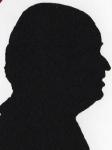 While top of the range SmartPhones are in the middle hundreds there are a few 'more basic' offerings often with older operating systems that are available for say £50. So what can you expect to get for well under one hundred pounds?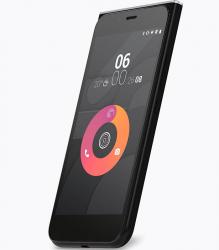 click image to enlarge
One such is the Obi MVI which looks a little different simply because the top is flat and the base is curved. It has – like some other phones – a skin over the Android 5.1.1 operating system their offering is called Cyanogen.
It is a little different in that all the Apps are displays in groups under the initial letter so in a way you can move quicker to what you want.
Out of the box two columns of four icons on the front page Contacts, Gallery, Messaging, Camera, Email, Downloads, Google and Play Store with Themes and Settings on a second page but these can be moved easily to page one. At the base of page one are three icons for Phone, All Icons and Web. The base of the screen is the normal Back, Home and Open Apps.
You can of course add Apps from the Play Store in the normal way.
The screen is slightly raised from the body but it does come with Gorilla Glass.
It is 14.5x7x.9cm and weights 165grams, the viewable screen is 11x6.4cm which gives the notional diagonal imperial measurement of 5inches, the display is 1280x720.
It has a Quad Core Snapdragon 212 processor which can be up to 1.3GHz.
2GB of RAM and 16GB of internal storage is what you get.
For some the fact that the battery is removable will be a plus point, once the back is off you can insert up to two SIMs and a Micro SD Card. The battery lasted between seven and ten hours dependant on use and what you do while using it, so most would call it all day.
The 8MP camera was OK although some of the colours looked a little off to me; this is capable of 720P video. There is of course a Selfie camera 2MP which is useful for that and not much else.
The Cyanogen skin is a little different but nothing radical and during my test period I found little things that as far as I know are not available in standard Android and for some users may be advantageous but these are buried in the settings area.
For those little tweaks to be tested fully would need more time than this review allowed but in my basic review the Cyanogen did not get in the way of Android which is the first and most important thing for a new user to a phone.
So if you want 4G and a dual SIM phone then at £79 - see link below – this unit ticks those boxes and while dual SIM is still less a feature demanded in the UK it can have advantages that would allow one SIM for data and another for calls, alternatively it could save you having one phone for work and one for personal use.
This unit worked as it should and did not give me any problems, I have been spoilt recently by a range of far more expensive units with excellent cameras, this one was adequate.
The Obi MV1 is available in black or white from Amazon for £79 with free delivery, and remember this is sold SIM free.