Netgear Nighthawk X4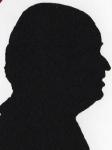 There are lots of advantages for Wi-Fi perhaps the most compelling for most will be the lack of trailing wires, so how do you get Wi-Fi to work when you are close or perhaps even just beyond the normal coverage given by your router.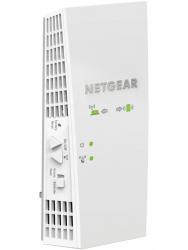 click image to enlarge
A lot of my sockets are on the shirting board so that means anything that juts out below the plug itself are not directly connectable without the aid of an extension lead. I know newer properties have the standard of all/most plug points being at waist level but a short extension lead in the box would have been useful and in my home anyway most plugs are utilized so a pass through might help those with newer properties.
It is 16x8x4.5cm at the base of the unit it is slightly less higher up.
If you are always happy with your Wi-Fi coverage and it has always delivered what you require when you want it then this article is not for you. If however you struggle to reach certain places then this is the item to read.
This product is a way of making your (WLAN) Wireless Local Area Network reach places that it normally fails to get to like your loft room or garage. This is a range extender.
In the box is the unit and a small 20 page well written booklet and joy of joys it's in a single language English.
So assuming you have sockets mounted higher than the skirting board just plug it in.
Once switched on you see no less than six LEDs on the front for Router Link, Router Arrow, Client Arrow, Client Link, Power and WPS. If any of these mean nothing then as always RTFM it's all explained in there and in fact if you press on and hope it works – it might – but then when the wrong LED shows at some time in the future you will need to RTFM then.
If all else fails and things do not look good try a thin object inserted in the reset hole and reset to the4 factory default.
Now back to the thorny subject of items protruding from the base of the unit and people who have skirting board plugs, should you want to take advantage of having a remote secure connection from others on your Network then an Ethernet cable works fine assuming your device has an Ethernet Port as most notebooks do. You will of course need an extension socket to plug the device into as otherwise you cannot access the Ethernet port. I do not suggest a surge strip as these tend to disrupt electronic signals so a gang socket or just a plug on a say 15cm or so of lead to a socket.
When you first set things up you will need to do so fairly close to your router unless there are two of you as actions need to be performed at both ends and going up and down a couple of flights of stairs several times might be good aerobic work but may not suit all. All is explained in the manual.
Once all is setup you see your network has two new access points looking something like _2GEXT and _5GEXT according to what waveband you have used.
The Netgear Nighthawk X4 is available from Amazon for £99.99 including free delivery.
Full details are available on the Netgear website.