Nest Protect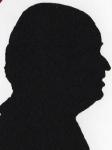 I was invited to a world-wide launch of several products from Nest early last summer. I asked to review this item and was told two weeks despite numerous reminders nothing happened until I assume a new employee arrived now this is protecting me.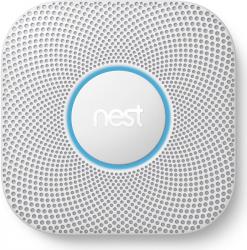 click image to enlarge
I am sure we all have at least one smoke alarm in fact if you have more than a single story building you may find your insurance company requires one on each floor of the building. This however offers more it is also a CO² detector.
CO² is extremely dangerous as it has no smell or taste it does just one thing it kills you.
That may sound alarming it was meant to as only a few minutes in a confined space with a CO² leak and you will be dead. You just go to sleep and you do not wake up.
Fire normally has smoke and a smell it can be destructive and if left unattended can cause serious damage but unless you are oncome by the fumes you should be able to get away from it.
This device can be either mains powered or as the version I was sent battery powered by batteries that lasts ten years. This goes further in that it tells you daily that it has enough power for that day. It links to your phone so if a fire is detected it sends an alert to your phone and has a loud siren in the home and also gives a voice alert. It does the same for CO² the difference is if in the home you can smell the fire and possibly see the flames without the warning the CO² escape will kill you very quickly.
Follow the instructions and installation is straightforward.
These assume you are replacing a smoke alarm but with the information above why not have one as an addition to the other.
Firstly download the App to your iOS or Android phone, after that the instructions are quite thorough as to do what's next which is to click on the QR code on the rear of the device. I made the mistake of assuming it's on the box until I reread the instructions. Then remove the small plastic strip that stops the batteries making contact and press the button on the front of the unit to test it. You need an account which requires both upper and lower case letters numerals and symbols for the password.
Next having turned on Wi-Fi and Bluetooth on your phone you complete the setup where you will need to enter your Wi-Fi code.
It states you will near a Philips screwdriver but I think either a small drill or other pilot hole maker will help, the screws are self-tapping so once started should complete without problem.
You twist it locating as directed in the instructions.
Now if you place it on the ceiling dependant on your height and the height of the room you may need something to stand on to test again. Higher up on a wall cabinet or wall space might be easier both to fit and or manually test.
The batteries are stated to last ten years and it carries out a test once a day to check it has enough power to last to the next test. It has different coloured lights and different tones for smoke and CO² and more unusually voice warnings as well which for the daily test is useful.
You can initiate a test from your phone remotely and of course you get a warning on your phone for real emergencies.
Not a cheap device, and you could easily buy just a tone warning smoke alarm and a CO² tone alarm for less but they will need frequent management and battery changes and of course they give no remote warnings.
The Nest Protect is available from the link below for £89 with free delivery.
http://www.amazon.co.uk/gp/product/B00ZC5F9W2?ie=UTF8&tag=gadge0a-21&linkCode=as2&camp=1634