Nest Cam Indoor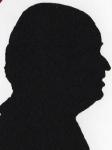 While I must confess to already being a convert to Nest as I have their Smoke Alarm/Carbon Monoxide detector their Indoor Camera was new to me having been brought to my attention by an on the ball PR person trawling through previous reviews.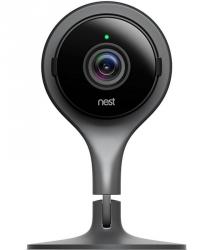 click image to enlarge
Installation is just a matter of downloading the Nest app from the iOS or Android store, scanning the cameras code and attaching the supplied USB lead to the supplied USB fronted plug, the link takes place and you can then view the camera output on your phone.
One big advance over some other cameras is that this offering from Nest knows the difference between 'motion' and 'person'. This basically means should your camera have a window or external door in vision that car headlights can trigger a 'motion' but not a 'person' alert. It is also possible to set 'zones' for those with wide views so areas not covered by those 'zones' will not trigger an alert. So if you set the window or door that is in the line of sight and tell it this area should be ignored you will not get false alerts.
You can also view output either an alert or live footage on a PC or Tablet where the larger output may make identification easier.
Viewing on a mobile in landscape mode produces a far more viewable image and the live view feed may give an idea of what the kids or pets are up to when you are away.
The day's alerts are shown as a vertical list on a mobile and a left to right timeline on a tablet or PC.
The camera has a small magnetic stand, overall it is 10.5cm tall, the base is 8cm across and the camera lens and surround is 6cm, a five centimetre adjustable arm connects the base to the camera.
You can also twist the base to any position so it is also wall or ceiling mountable just remember the length of USB lead you have available when positioning.
If you look at the Nest site things are listed in two groups what you get for the cost of the camera and the other section what you get with a Nest Aware subscription that everyone gets for 30 days but after that it is a chargeable service so read carefully.
This is a mains powered via supplied micro USB to USB lead so the camera is watching 24x7x365 and sending alerts, yes if someone breaks in they can disconnect the camera but by then the alert has been sent and even if the power is removed out of sight of the camera – turning the mains off – you are told that the camera is offline.
So everyone – even without the Nest Aware subscription – gets images for the previous three hours, which with the extra subscription is increased by up to 30 days dependant on the option you choose.
Should you wish you can speak to your camera; the example given on the Nest web site is to tell the dog to get off the sofa.
Nest also does Outdoor Camera and Door Bell offering both of which I have asked to look at.
The Nest Cam Indoor is available from Amazon for £125 for a single unit if you need more a discount is applied should you buy two or three.