Nero Multimedia Suite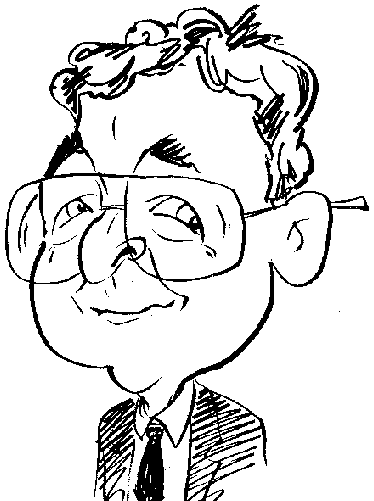 Review controls
Nero has bundled together its various standalone offerings into a multimedia suite.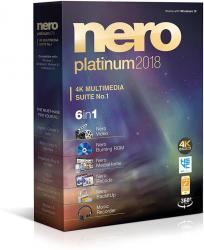 click image to enlarge
Now available in its 2018 version, Nero has released the latest edition of its multimedia suite package. As with the previous version, this product is available in two separate offerings. With a name change from Classic to Standard, the basic version of the Nero software is made up of Nero Video, Nero Burning Rom, Nero MediaHome and Nero Recode. Offering even greater functionality and improved performance is the Platinum version of Nero 2018. In addition to the four modules available in the Standard version, Nero has added Nero BackItUp and Music Recorder plus support for 4K viewing and access to numerous additional effects, video filters and templates. This review is based on the Platinum 2018 edition of the software.
Nero Platinum 2018's set up procedure is divided into three distinct sections. The obvious starting point is the installation of the main Platinum 2018 module. As part of this installation you can enter the product's 39-character serial number, select the destination location for the software and opt to have a desktop icon plus join the Nero Product Improvement Program. You can then follow up this installation with the addition of the two Content packages which are made up of various video effects, themes and menu templates.
At the conclusion of the installation process, the Nero Platinum 2018 Suite opens with a tile dominated front-end type menu option listing various task relating to possible routes to take. This menu consists of set groups designated as Manage & Play, Edit & Convert, Rip & Burn, Backup & Rescue and Extras. Each group contains set options that relate to specific types of operations.
The Manage & Play group is made up of three options. You can select from Duplicate Manager, MediaHome and MediaBrowser. As its title indicates Duplicate Manager will allow you to search for and remove duplicate items whether they consist of single photo item or a whole folder. You get the option to select what to keep and what to remove in order to free up valuable disk space.
Using the MediaHome option you can initiate searches for specific content which can then be played on the computer or streamed to a television set. MediaHome offers an interface which switches between views identified as Timeline, Faces, Places and Find. The similarly named MediaBrowser allows you to browse, find and access content which can be dragged and dropped into relevant applications for use.
The second group, Edit & Convert, consists of Video, Recode and Content options. With the Video option, you can carry out activities such as capture, import from different devices and edit your work. When satisfied with the content you can author and burn videos plus export content to a file. The choice of Recode gives you various options that include ripping and converting video disks for transfer to mobile devices or a computer plus carry out conversions to HD and SD formats. The Content option does appear to be limited to the pair of Content bundles that form part of the Platinum version rather than other content existing on the computer. Selecting this option will remind you to install the content bundles, if you haven't already done so, and allow you to access various items.
Moving on to Rip & Burn, four options are listed. These are headed by Nero's long-standing expertise with Burning Rom. Working with various forms of data and media, you can rip and convert audio and compilation disks. This software can also be used to create auto-start disks and SecurDisc items when working with private and non-copyright protected content. With a similar feature set, Nero Express provides the means to burn disks, copy media and rip audio CDs without complicating matters. With the Disc to Device option you can rip audio to a connected device and iTunes plus rip video to connected devices, computer or online storage. Adding professional looking labels, based on various templates, is the task undertaken by the Cover Designer option.
As you might expect, the Rescue & Backup group concentrates its functionality on different aspects of data protection. When attempting to recover files from damaged disks, deleted files or partially unreadable data, Nero offers its Rescue Agent tool. There is also now a BackItUp option included in the suite along with a trial version of the company's standalone TuneIt Up offering for spring cleaning aspects of Windows.
The final section, entitled Extras, has options for Mobile Apps, Music Recorder and Control Centre. Free apps are available from the appropriate store for streaming content to a television and streaming to a tablet plus a MediaHome WiFi Sync offering import/export facility and an auto connect feature. Now forming part of the main package, Music Recorder allows you to access over 90,000 Internet stations in order to listen to and watch content plus record items. The Control Centre provides access to your personal Nero account.
Along with the new Duplicate Manager and BackItUp features mentioned earlier, Nero has introduced some other new features and bonus items. Often black bars on the sides of some scenes can mar an image's appearance, so Nero has included a tool that can remove the black bars by substituting appropriate strips. Nero Platinum 2018 now supports the importing, editing and fine tuning of content captured as vertical footage in native portrait view mode. Various video templates are provided for the creation of vertical videos. In addition Nero has bundled over 300 additional effects, video filters and templates to assist the user in the creation of projects.
Nero Platinum 2018 consists of a powerful set of tools that have their own individual interfaces and layouts which does require some adjustment on behalf of the user. I also found it a little annoying having to reload the initial menu option whenever I needed to switch between different modules.
Priced at £89.95, Nero Platinum 2018 requires a 2.0GHz processor with 1GB of RAM and 5GB of hard disk space for a typical installation. You need to be running Windows 7 SP1 Home Premium and later.
It's also available from Amazon for £79.99.