Personal Portable Hotspot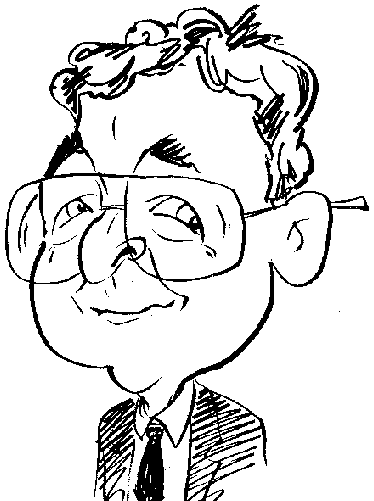 Review controls
Carrying a WiFi hotspot is your pocket is made possible by this next device.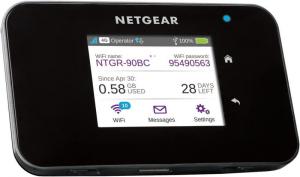 click image to enlarge
A saying, probably more relevant now that during my youth, stated that you could never find a policeman when you wanted one. Nowadays you could probably say the same thing about Wi-Fi hotspots unless you wanted a cup of coffee. Fortunately, while carrying a police officer in your pocket is not really possible, a mobile hotspot could be a distinct possibility. One such method would be to use a device such as the NETGEAR AirCard® 810 which offers users 4G LTE category 11 support delivering speeds of up to 600 Mbps downloads.
Manufactured in China, this NETGEAR product consists of the main AirCard 810 Mobile Hotspot unit, replaceable battery pack, wall charger with switchable two and three pin adapter plugs, USB 3.0 cable, USB 3.0 micro-to-female connection standard lead and a Quick Start Guide booklet. This kit does require the presence of a micro SIM card and this will need to be provided by the user as it is not a standard part of the package.
Having inserted the SIM card and 2930 mAh Lithium ion battery pack, rated at providing up to 11 hours of operation time with 260 hours when in standby mode, which reside in the same compartment, you can fully charged the battery which arrives partially charged. Decked out in a black shell, with a silver name logo and icons for Home and Back, the AirCard 810 has dimensions of 112 x 69 x 15.5 mm (W x H x D). With the battery and SIM card inserted, the unit weighs 136g so will not put too much strain on the bag or pocket used to store the device when in transit and not in use during your travels.
Dominating the front of the AirCard unit is a colour 2.4 inch touch screen which I found responsive. The touch screen initially allows you to select the choice of language before it shows the unit's default name and numeric password of the device plus the current amount of data and days available on the inserted SIM card. Icons for Wi-Fi, Messages and Settings are displayed across the bottom of the screen. An On/Off power button sits flush to the surface on the top of the unit while a USB 3.0 input port on the base is positioned between a pair of slider panels concealing the unit's TS-9 antenna connectors.
The NETGEAR AirCard 810 will need access to an APN (Access Print Name). This will need to be relevant to the SIM card inserted into the device. To create this mobile connection you will need to manually work through the menu settings designated as Network, APN and then select the appropriate APN from the list that will appear on screen. While in theory, the NETGEAR AirCard can provide an Internet connection for up to 15 devices simultaneously, I lack the number of devices to push the AirCard 810 to its upper limits but have no reason to doubt the claim could not be achieved.
Based on an integrated Qualcomm Snapdragon V12 modem, the NETGEAR AirCard 810 will support 4G LTE FDD 800/900/1800/2100/2600 MHz, 4G LTE TDD 2300/2600 MHz and 3G 850/900/1900/2100 MHz with WiFi 802.11 ac/b/g/n at 2.4 GHz or 5.0 GHz. A downloadable Android / iOS app is available to check out the AirCard 810's settings, connections and data usage.
Earlier I mentioned that a USB 3.0 micro-to female connection lead was included in the package. This item it referred to as a Boost lead and that is its function. The lead can be used with the AirCard 810 to provide a power boost to a device that might be running low on battery power.
The NETGEAR AirCard 810 proved to be a useful device for providing mobile hotspot access when in a variety of locations. It is not a cheap solution but does provide a wide range of support. Pricing for this device should be around the £200 level. To that you need to add the cost of the SIM card and accompanying subscription. You do need to be aware than the warrant agreement that comes with this product is rather limited. You get 90-days of support but will the limitation that this applies to goods that have been purchased from a NETGEAR authorised reseller.
http://www.netgear.co.uk/home/products/mobile-broadband/hotspots/AC810.aspx