Gyration Air Mouse & Lindy USB Multi Card reader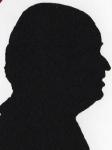 These two products both have an 'extra' apart from the main job they are there to do. The mouse could be useful for those who need to work in confined spaces and the Multi Card reader might be useful for those who are worried about their appearance.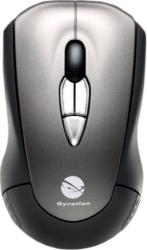 click image to enlarge
Gyration Air Mouse
This is a small mouse 9cm long and a maximum of 5.5cm wide. As is the trend today it is wireless and it even has a place in the base to insert the USB receiver when not in use. However this would be nothing that different from what I have so far told you about.
It weights less than 90grams – still not that unusual – it will work in this form with MAC and Linux but the plus is the software supplied when working with Windows XP or Vista. It is also very frugal with memory taken when stored; I was only 6MB of hard disc down after installation.
By default it loads at Startup and you get lots of options as to what to assign and how to assign it. To me anyway one of the most useful was to be able to capture screen grabs (whole screen, window or area) just by clicking in a pre defined point on the screen. However like almost all the special features you have to remember that you have them.
Mouse, Swipes, Hotspots, Other Events and Preferences are the five tabs at the top of the screen, open a tab to find just what can be assigned to what. The base of the window has another x tabs, General, Internet, Power Point, Presentation, Media, Input and Windows. What can be assigned varies according to what tabs but any user who uses several applications regularly can I am sure find lots of ways to utilize the extra facilities offered.
For me however the absolute best bit is that you unplug the wireless receiver from a USB slot, push it in the back of the mouse, flip the switch to off and you can then add it to another PC. The first PC will still work with a normal mouse in the normal way. So should you have a desktop and a notebook you can use it with both.
I know lots of people who love notebooks but hate the touchpad. In the notebook bag with the mouse when you travel, out with the mouse, plug in the wireless sender turn on the mouse and you are running, best of all it can all be done while Windows in running.
Doing my Internet searches found the Gyration Air Mouse at a best price of £57.63 from the first link below.
http://www.amazon.co.uk/gp/product/B001HSO57I?ie=UTF8&tag=gadge0a-21&linkCode=as2&camp=1634
http://www.gyration.co.uk/proddata.php?partno=E3900&desc1=Gyration%20Air%20Mouse
Lindy USB Multi Card Reader with Mirror
I hesitate to say this will appeal only to ladies as many young lads worried about skin problems also seem to spend a good deal of time looking in mirrors.
It is 6x6x1.3cm. It has five slots one on the right, one on the left and three on the front, a mini USB connector is on the back to connect to your PC. The blurb on the back of the box lists 57 card types but there is the note underneath saying 'some card types may require an adapter'.
The five slots are Compact Flash this also accepts the slightly larger Micro Drives. Memory Stick, SD, xD and something called TF that has so far passed me by T-Flash and something that has not Micro SD.
If the mirror is important to you it is 4.5x3.5cm and mounted on the face of the unit.
Doing my Internet searches found the Lindy USB 2.0 Multi-Card Reader with Mirror at a best price of £14.99 from the first link below.
http://www.lindy.co.uk/usb-2-mirror-card-reader-57-in-1/42973.html