Exploring London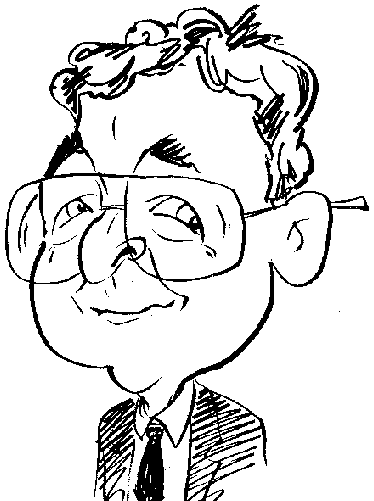 Review controls
By looking around, up and down, you could find clues to solve a mystery based in the London of a past era.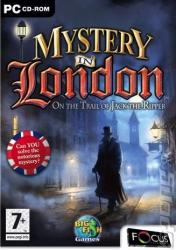 click image to enlarge
Available from Big Fish Games, Mystery in London sets you on the trail of Jack the Ripper. This offering is a Hidden Object Puzzle Adventure with a distinct difference. While the use of London as the location, with Jack the Ripper as the designated villain, might be standard fare for Hidden Object game play, this game also throws into the mix a completely moveable and zoomable 3D, 360 degree panoramic view point as you explore locations that include the London Dungeon, Buckingham Palace and the Tower of London.
Allowing different family members, or friends, to play the game, you can create profiles to record individual progress. Adjustments can be made to the volume levels for background music, sound effects and ambient sound. There are also options to turn on full screen viewing, showing navigation arrows to assist when exploring locations and showing tips. The game can be played in either Explorer mode against the clock or Tourist mode with no time limit to worry about.
The game starts with a couple of tutorials which are well worth accessing. They allow you to discover the game's controls and features making up this title. By default Hidden Object scenes will contain control arrows on each side so that the player's view point can be moved up, down, left or right with your mouse providing the ability to zoom in and out of the current view.
Running across the bottom of the different scenes is an arrangement of the tools that are available to you. Starting on the left you will find a link to the game's opening title screen and options to select a chosen profile. Next in line is the Travelogue option. This item replaces the more usual Diary or Journal feature seen in other games. The Travelogue content is split into three tabbed sections covering Chapter entries, Stamps for location visited and the chance to replay mini games previously encountered.
A zoom slider bar and a button to switch to a static view comes next. When static view is selected, a control ball, used to adjust the angle of the player's view point, is switched to a flat area divided into eight panels. By moving between these panels you can jump to different areas of the current scene. Completing the tool area are buttons to hide the directional arrives, use a rechargeable Hint feature and access the game's map feature for moving to another location.
While the use of the various view point control is easy to master, their use does mean that Hidden Object searching might need to be handled differently. I found that searching the Hidden Object scenes in horizontal bands, starting from the top, produced the best results for me when finding items. Often the required list of items would be presented in text format but occasionally silhouettes would replace the text list. In some locations, the list would include a clue as to the solution of the mystery.
From time to time, you are required to tackle a mini game. These interludes vary in style and complexity. Among the mini games populating this offering are those requiring matching face down cards, finding entries in a word square, playing Reversi, arranging railway tracks and plotting a route without road blocks. As mentioned earlier, these mini games can be replayed using the Travelogue.
Interspersed between the various locations and tasks found in this game is a commentary and different monochrome sketches. The commentary appears as both printed text and spoken dialogue. With its mixture of static and moveable view points plus zoom capabilities, collection of interesting facts, Hidden Object action and mini games, Mystery in London is an enjoyable and challenging game. This Big Fish Game requires a 800 MHz processor with 512MB of RAM and 124MB of hard disk space running Windows XP and later. I have seen this game listed at $2.99.
PC CD-ROM Mystery in London: On the trail of Jack the Ripper. Mystery Game 5031366017949 | eBay