Match -3 Graveyard Action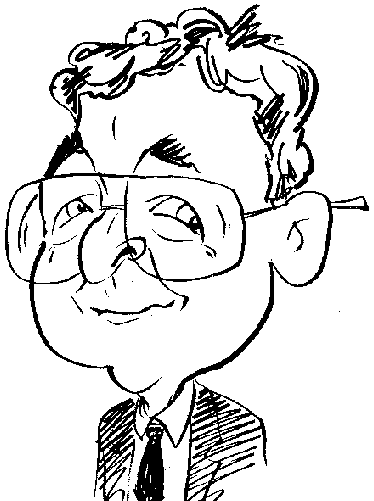 Review controls
Size isn't everything as a small witch takes on the challenge of the Pumpkin Peril.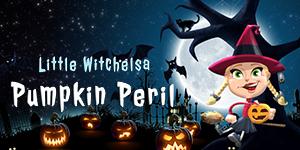 Developed by Mixo Games, Little Witchelsa – Pumpkin Peril belongs to the Match-3 genre of game play. As you might suppose from the clues in the game's title, this Match-3 offering contains a heavy influence of graveyards, spooks, spells and demons plus a Halloween scenario. The game's central characters are the little witch Elsa and Marlow who is a wizard-like being.
In your preparations before entering the actual gaming environment and its sideways scrolling introduction, you can create up to four profile identities for individual players. You can set the volume levels for sound effects and music plus opt to play in full screen or windowed mode. There is no choice of difficulty levels although difficulty does increase as you venture further into the game.
There is a Store option which can be accessed at varying points as you stock up on helpful tools when you have earned enough cash to make purchases. Among the goods available are fireworks, tornadoes, hammers, paint, pearls and extra moves which can be used to complete the various levels and solve the puzzles making up this game. There is also a Spin Wheel option which, when available, gives you the chance to win tools when cash is tight.
On entering this game, you quickly discover that you are cast in the role of Elsa, who is a little witch with pigtails, looking for a way to rescue her father who fallen victim to a nasty spell. Meeting up with Marlow, you decide to accept the challenge of the graveyard whereby you will receive a single wish is you succeed in defeating the graveyard. So you enter the graveyard to take up the many challenges that are awaiting you. This task involves completing dozens of levels involving secrets, hidden haunting objects and power-up aplenty.
As this a Match-3 title, fans of the genre will, no doubt, be familiar with the range of features within this game. There are numerous grids filled with tiles decorated with images representing Halloween symbols. Each grid comes with its own specific challenge to remove certain tiles. This fete is achieved by the task of swapping two adjacent tiles to create groups of three or more tiles of a similar type. These tiles will then disappear and be replaced by other tiles falling downwards.
To help with the completion of the various grids are power-ups. There are generally two types of power-ups either those purchased from the Stores or those earned by the creation of groups. Purchased power-ups will be shown beneath the current grid and those earned will appear within the grid ready for use when required. Often the latter type of power-ups will appear as sweets bearing stripes. Depending upon the stripes being vertical or horizontal, this will indicate whether the power-up will remove the tiles in a column or row when used.
With certain grids the tiles do not contain symbols but are covered in a particular colour. With these grids, the type of game play will change. Instead of swapping two adjacent tiles, you simply need to click on groups of two or more similarly coloured tiles. These tiles with disappear once they have affected any tiles, such as those encased in glass or ice, in their immediate vicinity.
Whether the tiles are coloured or bear a symbol, you are allocated a specific number of moves to complete the challenge. Failure to complete the challenge within the number of allocated number of moves, will present you with a choice. You can either purchase 10 extra moves or replay the grid. If, on the other hand, you complete the grid with moves to spare then the program's AI will take over and use these moves to increase the money you have available to make purchases.
Taking a break from the steady diet of Match-3 game play, the game's developers have introduced various other forms of action. In some cases you will need to clear the screen of a jumble of objects by removing items that are a pair or remove a series of items as they grow in size. Sometimes the various objects have been broken into two and they will need to be repaired by being selected together. Another challenge will involve creating a path on a grid so that a captured demon will be able to reach an exit point and escape.
The game's graphics are of the comic book format which is suitable for this type of game. While there are numerous interludes involving conversations between your character and Marlow or his assistant Alfie, these episodes are silent with the dialogue appearing in text format. This aspect of the game was a little disappointing as spooky type voices would certainly have added to the appeal of the story. Other than this, I felt Little Witchelsa Pumpkin Peril was an enjoyable example of Match-3 game play with a range of testing challenges.
I downloaded my copy of this title from Gamehouse.com where it is available as a one hour trial version or a full version costing $9.99. The game requires a 1.6GHz processor with 1024 MB of RAM and 660 MB of hard disk space running Windows 7 and later.
http://www.gamehouse.com/download-games/little-witchelsa-pumpkin-peril