Replacing Human Blood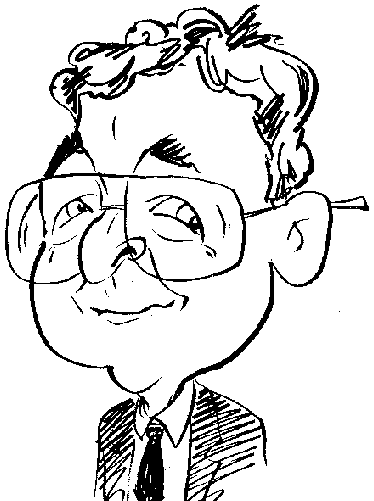 Review controls
Put on your detective hat and search for an elf with a potion to replace human blood when Vampires are hungry.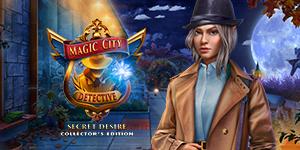 It is time to return to the Domini Games' developed Magic City. In this instance the case for you to solve, in your role as a detective, is that entitled Secret Desire. For those unfamiliar with Magic City, I should explain that this particular location is a place where normal humans and those with additional mystical abilities can exist side-by-side within the same environment. On a previous visit to the City you had been given the task of investigating who was trying to disrupt the status quo.
With this return visit you have been asked to track a missing elf called Cornelius. This elf had managed to create a potion that could be used as a substitute for human blood. The importance of this potion is that it could be used to allow vampire to feed without any need to inflict damage on humans by stealing their blood. Unfortunately both the potion and the elf have disappeared which was forcing vampires to return to their previous diet of feeding on human blood.
Along with making the usual adjustments to the Domini gaming environment, you can opt to play the game in Casual, Advanced, Hardcore or Custom difficulty level. Depending upon your choice, you get different rates of charging for the Hint and Skip features plus the identification of active areas and relevant information supplied on the game's Map feature.
Following the usual pattern used recently by Domini Games with its titles, your first few actions will involve finding the different tools supplied to assist your search. You will eventually end up with a Journal featuring notes and task sections, a Map showing your current location and where tasks need completing, an Inventory, a previous scene icon, Strategy Guide and Hint feature. Any item in the Inventory accompanied by a plus sign will need some work before it can be used.
As you travel around Magic City, visiting various locations, you will meet a selection of characters. Some will possess supernatural abilities while other are merely of the basic human variety both in their physical appearance and skill levels. They will be ready to talk to you with spoken and printed dialogue. In some cases you will be given a choice of responses that could affect the flow of the game.
Along with your main investigation as you search for Cornelius and his recipe for the blood substitution potion, you should be on the look out for Vampire amulets, Plants and Bottles of Blood enabling you to purchase items in the Vampire Chamber accessible from the Extras section on the game's main title screen. A small fly-out button on the left side of the screen will keep you informed as to how many of these items you have collected. The button will also notify you by shimmering whenever a collectible item is available in the current scene thus encouraging you to look further.
Interspersed throughout your investigation, and the various tasks you need to complete, will be mini game puzzles and Hidden Object scenes. Domini Games offers you a choice in how each type of these activities are carried out. In the case of mini game puzzles you can either select an Easy or Hard level to solve. While the type of the overall puzzle varies, the Hard level will feature more elements and possible stages than the Easy version. A Skip option is available whichever difficulty level you select.
Two different types of game play are on offer when tackling a Hidden Object scene. You are initially presented with a Hidden Object type challenge which could involve searching for a mixed list of objects or gather together pieces to complete an item. Sometimes the required items will be listed in text format, shown as images or in silhouettes. There is even a scene which spreads out over three screens and includes objects to be removed to create a required item. Any Hidden Object scene can be switched for a Match 3 grid game with an option to switch between both formats midstream.
At times I felt that the story line was a little forced. Some tasks gave the impression that they were merely included as padding and added little to the flow of the main story. However I enjoyed playing this game. I downloaded my copy of the game from Gamehouse.com where it is priced at $19.99. It is also available from Big Fish Games priced at £15.89. The game requires a 2.0 GHz processor with 1024MB of RAM and 1,44GB of hard disk space running Windows 7 and later.
Magic City Detective: Secret Desire Collector's Edition > iPad, iPhone, Android, Mac & PC Game | Big Fish (bigfishgames.com)
Magic City Detective - Secret Desire Collector's Edition | GameHouse