VEGAS Movie Studio 14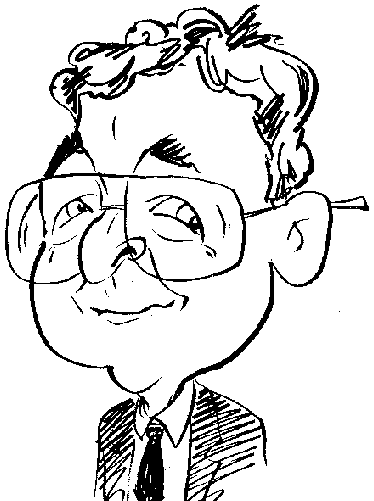 Review controls
The last time I took a look at Vegas Movie Studio, the product was under the banner of Sony. However matters have changed as Sony has undergone a process of divesting itself of some of its software and hardware kit.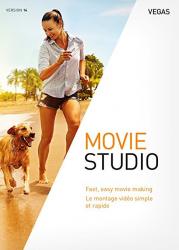 click image to enlarge
In 2016 MAGIX, the well-known German development house took over some of Sony software offerings including VEGAS Movie Studio 14 Platinum product which is the subject of this next review. This new addition to the MAGIX product portfolio consists of four main elements. Along with the title offering of VEGAS Movie Studio 14, you get NewBlue VEGAS Movie Studio 14 Platinum, DVD Architected and Music Maker. Each application is installed in turn. I must admit to being slightly surprised that MAGIX had taken the decision to retain the original installations for the VEGAS offerings rather than use the installation routine used for the rest of its software titles such as its own Music Maker offering. Whether it was to blame or not, this combination of installation routine turned out to be rather time consuming process. Icons are placed on the desktop for VEGAS Movie Studio and Music Maker.
VEGAS Movie Studio opens with a rather busy interface that is overlaid with a window offering a choice of creating a new movie, viewing various tutorials that are PowerPoint in appearance without any commentary, plus continuing an already created project. Tutorials found with other MAGIX titles did have spoken commentaries making me think that MAGIX's input with VEGAS Movie Studio was limited to say the least.
The VEGAS underlying interface is made up of a mixture of windows, panes and elements. There is a track header that, by default, has two video and three audio tracks. Other elements include a timeline with its own tool bar, time display and status area, Explorer window with a directory tree plus various tabs to bring up transitions, video FX, and media generator to mention just some. While reasonably well organised, I do get the impression that the program's developers are targeted VEGAS Movie Studio at the more professional user rather than an enthusiastic amateur who wishes to create and edit their own movies.
Following a three year gap between this and the previous version of the product, the developers of VEGAS Movie Studio have introduced a number of new and enhanced features to this latest version. The VEGAS Movie Studio 14 interface is one such area. It can be customised by the user to create an environment arrangement that is suitable for particular tasks such as audio recording or adding a vignette effect to a scene.
Up to four separate cameras can be integrated into a single timeline event. This will allow multi-cam editing for those with access to several cameras during scene captures. With this feature you can select takes and switch between views supplied by individual cameras either during pauses or live during playback.
Those who have access to a Hi-DPI monitor will be pleased to hear than support has been added to VEGAS Movie Studio for this type of display. You can now upload completed movies direct to various social media sites for sharing with others. Providing you have an appropriate account, you can upload content to Vimeo, Facebook and YouTube thus allowing others to appreciate your work. As well as uploading content, you can create DVD and Blu-ray disks. Tools are available to add controls to play/pause, navigate menus plus add surround sound and impressive titles.
Other new features include Hover Scrub, enabled by default, to speed up the editing process for certain tasks and a vignette video effect that can add a border with a soft fade into backgrounds. An improved RAM preview feature can be used to cache any video frames that can not be rendered in real time.
As this is the Platinum version of VEGAS Movie Studio, some bonus items have been included. Giving you access to various special effects, transitions and templates is NewBlue FX while Music Maker is MAGIX's own developed tool for creating your custom music and audio to suit your movie with loops, software instruments and even your own voice.
VEGAS Movie Studio 14 Platinum is more suited to the experienced user. Plenty of features are packed within its interface but it is not the easiest video editing product that I have come across. Priced at £69.99, VEGAS Movie Studio 14 Platinum requires a 2.0GHz processor with 4GB of RAM and 1.15GB of hard disk space running Windows 7 and later.