Creating Photo Stories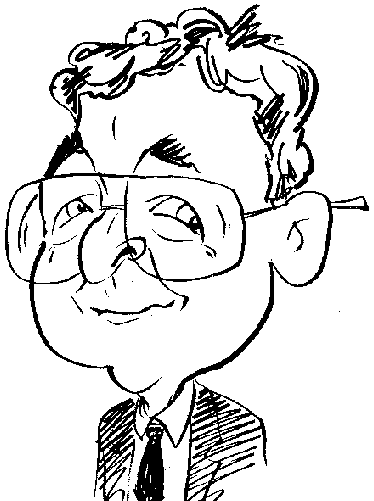 Review controls
Putting your digital photos to work can be achieved with this next product from MAGIX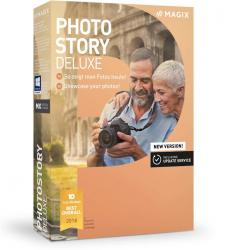 click image to enlarge
As a result of the digital age take-over, the collection of captured image owned by users has grown substantially. Taking up space on hard disk storage devices, these images are just crying out to be put to some useful service on our behalf Offering to be helpful in this respect is MAGIX's Photostory Deluxe software with the release of the product's latest 2019 version of this slideshow creating product.
When installing the Photostory product, the user is given options to include a number of bonus items that include a free version of Music Maker, MAGIX Magazine, tutorial video and a PDF version of the Installation Guide. The user can deselect these additional items which was the route I took. Despite just having the Photostory Deluxe software to deal with, the actual installation of the software was extremely slow. It was almost in the category of waiting for the proverbial "the cheque is in the post" to arrive. Waiting for the process to complete was slightly more interesting than watching paint dry.
Well over an hour passed before I could continue with my look at the software. Following a much shorter delay as the software is initialised; the user will need to activate the software by entering a provided serial number. This number consists of 37 characters and will be registered, along with an email address, with MAGIX via an online connection before you actually get to the nitty-gritty of MAGIX's Photostory Deluxe 2019 software.
As part of the company's expertise in the areas of graphics and audio, MAGIX Photostory allows the user to combine images (still or video), audio tracks and special effects to create slideshows which could be saved and shared with others. Following an initial splash screen intro, the user is presented with a choice to start a new project or work on an existing one.. Options are available to select whether to copy the media being used to the project folder or just provide a link; crop photos to fill frames; use a 16:9 screen format; and allow manual editing in Timeline mode.
With the options selected. A wizard will guide you through the necessary steps to create a Photostory slideshow as you select content from a variety of sources. These sources will initially be common locations but they can be added to as the user targets those of your own choosing as you cherry-pick video clips and still images. This type of content will be displayed as thumbnails which can be adjusted in size.
When adding a musical soundtrack to the slideshow, the user can dip into various tracks supplied with the software and categorised under heading such as House, Jazz, Rock and Classic. However if these tracks are not suitable then a selection can be made from the user's personal collection. A random choice of effects will be automatically added so that the resulting slideshow can be viewed and adjusted as necessary. With 1,500 effects available there should be plenty of choice.
When personalising and editing the Photostory slideshow the user has access to areas designated as preview monitor, media pool, and an arranger panel running across the bottom of the screen. By default the arranger is in Storyboard mode but this can be changed to Timeline mode as the various images are displayed.
This 2019 version of Photostory now offers the user a total of 16 tracks to work with when creating slideshows. The doubling of the number of available tracks has been brought about by the integration of MAGIX's video editing software Video Pro X.
Photostory Deluxe also features a "photolooks" facility which can apply a harmonic colour tone to the image being used in the slideshow. Other new features include grouping functions, drag and drop import and support for importing GIF format images.
MAGIX Photostory Deluxe 2019 might not be the fastest product with regards to installation but it makes up for this lack of speed with its performance using camera pans, zooms and rotations plus 1,500 effects, transitions and music with support for a variety of graphics and audio formats. Priced at £59.99, an increase of £12 over the previous version,, this software requires a 2GHz processor with 2GB of RAM and 2GB of hard disk space running Windows 7 and later.