Music Maker Premium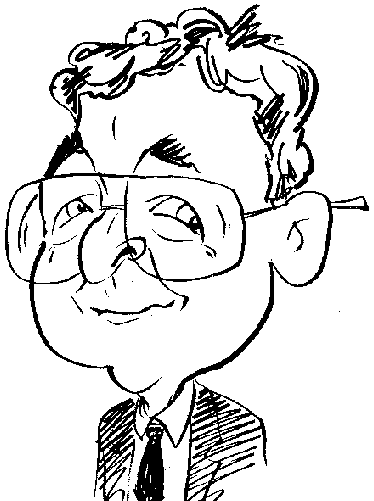 Review controls
With a range of versions, MAGIX has released its latest music making software.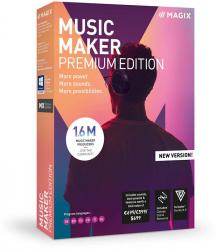 click image to enlarge
MAGIX, the popular provider of multimedia software, has just released a brand new version of its Music Maker product. Originally making its initial appearance some 23 years ago, this latest version of the MAGIX loop-based music production software is available in five different packages including a free download. In fact, in some cases, MAGIX will offer to install the free version of this software as part of the installation of certain other of its products, a practice you need to be aware of in order to stop unwanted items, referred to as Pups (Potential Unwanted Programs), appearing on your hard disk.
One step up from the free version of the software is Music Maker Plus Edition which is priced which at £49.99. Next in line is the Premium Edition of the software with a price ticket of £99.99. The other two packages are based on the Premium Edition software. A Control package comes with a USB keyboard and a price tag of £119.99 while a Performer Edition comes bundled with a novation Launchkey Mini and this is priced at £139.99. I have been looking at the premium Edition version of the software.
Firing up the Music Maker program brought up a warning message. This message stated that the Music Maker software could not be displayed correctly. I was advised, by this message, to increase the screen resolution or reduce the display zoom level. As both these settings were already at their recommended level, I was reluctant to follow this advice, especially as I was happy with the current resolution and layout of my desktop, and so selected the "Ignore" option.
Whether this situation and disagreement over the resolution and zoom level played its part but the resulting interface did have a rather busy appearance once passed the choice of creating a new project, loading an existing project or loading a bonus song, I cannot say for certain. This initial view does pack in plenty of features including menu and tool bars, track headers, arranger, transport controls, zoom functions, media pool, arranger buttons and a piano keyboard for good measure.
Like a box of collected goodies, this interface does have a rather unexpected feature. Usually when you left mouse click in the top right corner of an element or pane, making up the interface, it is closed down. However with Music Maker, the opposite happens as that element takes over the screen, allowing the user to focus on that particular aspect as they work through the current project.
This latest version of Music Maker features the 64-bit Hybrid Audio Engine and comes with multicore support allowing all the core CPU units to be used to produce more instruments and effects simultaneously. In order to enhance the collection of tools making up this product, MAGIX has developed new plug-ins. You now have access to the new essentialFX Plug-in Suite offering a selection of audio tools designed to cover a wide range of tasks. In addition, the Premium Edition of Music Maker includes the Reverb VariVerbII plug-in and the mastering wizard Ozone 8 Elements by IZotope.
Music Maker supports the use of over 300 Soundpools, including 18 brand new Soundpools, effects and instruments. Purchasers of the Premium Edition software will have access to 3 Soundpools, 1 Soundpool Collection, 8 instruments, 9 feature packs and 3 preset packs as part of their package, MAGIX has estimated these add-ons at being valued at 699 Euros in value. Additional content can be purchased from the Magic Maker Store.
While Music Maker does provide the user with a cornucopia of tools for developing your music creating skills, it is not a magic wand to turn you into the next musical genius. You will still need to provide the hard work and some musical ability and aptitude. Sadly I failed to qualify in either category.
System specifications for this software call for a 2GHz processor with 2 GB of RAN and 700 MB of hard disk space. Other requirements include a sound card and a screen resolution of 1280 x 768 (lower than my screen resolution). You will need to be running Windows 7 and later.