Visiting Europe from Home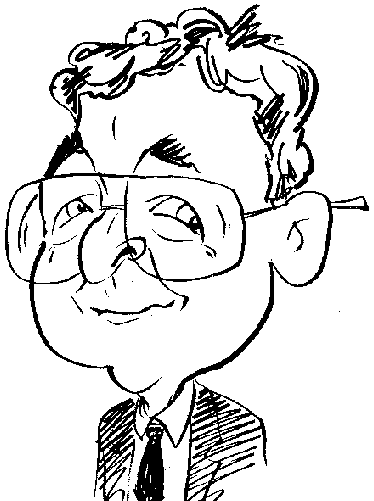 Review controls
Europe is, yet again, the location for a series of Hidden Object scenes with puzzle solving thrown in for good measure.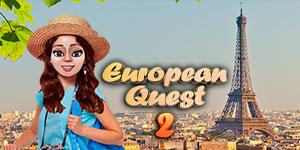 The travel agents at Lazy Bay Games have come up with a second version of a European Tour for the stay-at-home traveller. Classified as a Hidden Object trip, this is European Quest 2 which offers more of the same as that found in the original European Quest title.
By creating profiles, different people can play the game and have their progress recorded. Adjustments can be made to the volume levels used by music, ambience and sound effects plus opting to view the game in full screen mode. The game can be played in Easy, Normal or Hard mode with no time limit or a variable one and the possible presence of a penalty for over-using the mouse with clicks when searching for Hidden Object items. Spread over 60 levels of alternate Hidden Object searching and puzzle game play, you also have the option to feature scrambled words in the list of objects during levels 21 to 40 and/or missing letters in levels 41 to 60 and display location description at each place visited.
You will be accompanied by a family of four (mum, dad, son and daughter) along with their dog as you visit different European cities starting with Paris. A well-populated scene will be displayed mounted on top of an array of options. These options provide feedback on the different types of objects that you can collect plus two Hint features and a zoom tool. Along with the main 15 specifically required items, each scene will contain a morphing item, five gold eggs, three heart shapes and three dogs.
These additional items bring a variety of rewards when the necessary items have been located. The morphing object, which has its own Hint feature, rewards you with bonus points while finding the three dogs and three hearts both give you a photo which will be automatically added to the appropriate album for viewing at your leisure. The gold eggs are converted into cash which can be used to purchase souvenir of this latest holiday.
While each visited location has been allocated 15 required items, there is not enough space to display all the list at one time. Only six can be shown at one time. Also three of the items will be shown in the main scene but are positioned in a second area indicated by a symbol. This area will need to be accessed separately.
As you complete each of the city visits to places such as Hamburg, Reims, Frankfurt, Riga, Bordeaux, Amsterdam, Novi Sad and Poznan, you will be presented with a puzzle. The game features a range of puzzles that tend to appear in sequence. You might need to match face-down cards with images of wildlife, spot the difference between two scenes, play golf solitaire or clear a mah-jong board. Other types of puzzles include completing a scene by replacing diamond or heart shaped sections, clean clutter by matching pairs, find a set number of animals within a scene or clear tiles from a board by clicking of groups. You are given the option to skip any puzzle and return to it later.
As mentioned earlier you can purchase holiday souvenirs using money from the golden eggs. A store option with show images of the available purchases. Purchases can be viewed at any time as can the photo albums you create.
If you enjoyed the first episode of European Quest then you should enjoy this follow up title. It is best suited to short playing sessions when you have a few spare minutes to fill. I downloaded my copy of the game from Gamehouse.com where it is priced at $9.99. The game requires a 1.2 GHz processor with 1024MB of RAM and 109GB of hard disk space running Windows 7 and later.