Kaspersky Total Security 2016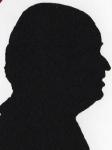 Being old I still find it strange that items are sold with one year licences, like most things I have I expect them to last forever, however as we old people die out I am sure that you having a one year licence for everything will become the norm.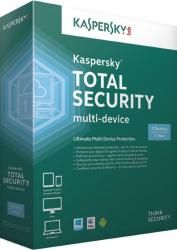 click image to enlarge
This Total Security product from Kaspersky is one such example the DVD style case says 3 Devices and 1 Year licence, in fairness during that year you will get lots of updates and in this fast moving world they are certainly needed.
The days of a single piece of software to protect against virus infection are long gone.
The CD provided is for PC use only instructions are given for those using MACs and also for Android devices.
This is one of a very few products I have seen to have 'Windows 10 Compatible' on the front, most products are as Windows 10 tends to accept Windows 8/8.1 as acceptable items.
Here is definitely a product worth registering not for free this or that but the ability to keep updated and that covers MACs and Android as well.
Nine areas are covered, Security, PCs MACs and Android, Privacy, Money, Kids, Passwords, Files, Performance and Simplicity.
As far as PCs are concerned Vista, Windows 7, Windows 8, Windows 8.1 and Windows 10 are covered. If anyone is still running Windows XP I am sure you will still get some cover although as Microsoft do not recognise it as operating system anymore there will be holes in the cover even for those who patched their systems into letting Microsoft think they are a cash register which I am told Microsoft still support.
The specifications also mention Windows Phone which in most cases will soon become Windows 10 and also iPhone and iPad.
How many passwords do you have even for those with a single PC it should probably be double figures and for those with several devices dozens if not hundreds so unless you need to input all these daily some will become remote in your memory so something that remembers them for you is essential.
Around a year ago the news first broke of people being spied on by their own webcams yes this happens and software to stop it is available here. Of course while some take their phones to bed the criminal is not normally after 'a cheap thrill' from watching you in bed but they are watching for you entering credit card numbers.
Until recently adding software layers meant slower performance from your device and however much things go on in the background some slowdown will still occur but this version minimalizes this.
The days of someone breaking into your PC and sending a prank message – the earliest viruses – to demanding money for your locked files – a little later – now have devolved into more sinister through things like key loggers that sit silently and then you discover the problem when they have emptied your bank account.
While some say they have no secrets from their partner sending 'saucy texts' can be seen rather differently and nearly half of all partners know the PIN number and snoop on their messages.
Yes we all need Total Security and having something that works over multi devices is important as most of our lives spread over PCs Tablet and Phones and probably over PC, MAC, Android and iOS.
The Kaspersky Total Security 2016 is available from the link below for £28.50 with free delivery.
http://www.amazon.co.uk/gp/product/B017UDCE4O?ie=UTF8&tag=gadge0a-21&linkCode=as2&camp=1634