Ascend the Tower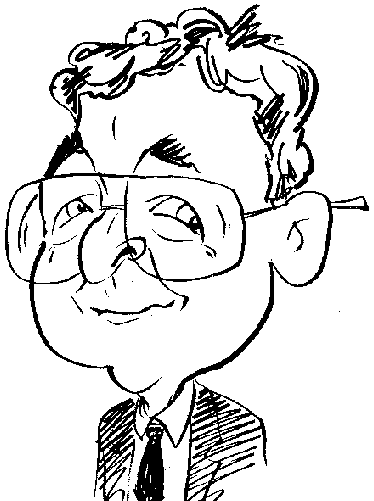 Review controls
Acting like a stairway to a wish, this next game contains a tower you need to climb.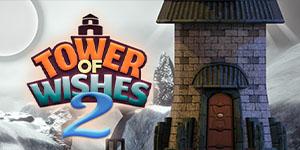 According to legend, or so the story goes, there exists a Tower that rises upwards through 100 levels. This is the Tower of Wishes. By climbing to the top of this high-rise building you will be granted a single wish. Ironcode, the game developer, has turned this legend into a Match 3 offering. This particular title has now reach version 2 and is entitled Tower of Wishes 2 - Vikings.
As usual you are offered a series of options to customise the game's playing environment. Profiles can be created so that different players can attempt their climb of the Tower of Wishes, Volume levels can be adjusted for music and sound effects. The game can be viewed in full screen mode with either fast or high graphics and a custom cursor. When playing the game you have the choice of endless mode or being limited by either a time limit of the number of moves to complete each challenge with Casual or Expert game play. There is also an option to turn on a Help feature to provide some extra assistance.
The game's opening sets the scene as a group of Viking raiders are sent packing by the home forces. Washed ashore on a mysterious island and discovering the fabled Tower of Wishes, the Vikings decide to try their luck and attempt to scale it. Occupying a central screen position, the chosen first Viking is able to enter the Tower and begin his ascent as he work through 100 levels of various types of game play involving Match 3, Solitaire and other forms of action.
Match 3 game play forms a major part of the required game play when tackling the Tower. Using a variety of grid shapes, often involving linked areas, the player will need to complete the required game play for each particular level. The grids, whether of a single variety or linked areas, will contain a collection of tiles, boulders, treasure chests, chains, magic barriers, explosive plungers, arrows and gems plus an assortment of different coloured covered cells. The tiles will be of a mixture of different shapes, colours and embossed symbols.
Positioned at the top of the screen, is information showing the level, there will also be the target that will need to be reached in order to complete the level. Generally the target will consist of the number of covered cells and gems that will need to be removed or collected. While the process to achieve the challenge is generally carried out by swapping two adjacent tiles to create groups of three or more similar tiles, there will be some instances where the positioning of the created group is an important factor. For example a magic barrier can only be removed by setting off a chain reaction with the created group positioned at the start of the barrier.
From time-to-time a grid will contain a key which will be needed to unlock a partition area of the grid. In order to capture the key, a pathway beneath it will need to be created so that it falls to the bottom of the grid. The key can then be collected and the partition area unlocked. A similar approach will need to be used when an explosive plunger forms part of the grid. A heavy weight will need to be lowered on to the plunger so that it explodes. Some grids will have access to an automatic crossbow that can fire arrows to remove blockages.
Providing assistance to achieve the targets for different level are three power-ups located to the right of the tower. The power-ups provide actions such as shuffling the grid's content and removing a single tile. The power-ups recharge themselves after each use. You can also create dynamite and bombs within the grid by making groups with four or more tiles
Giving you an occasional break from the steady diet of Match 3 game play, Tower of Wishes 2 features three types of mini games. At intervals you can play a hand of golf-type solitaire, make matches of cards laying face down or arrange sections of a pipe to produce a flow. Although these mini games have a Skip feature, solving the games yourself will aid your progress up the Tower. You also get some text messages that add a little to the game's story background.
Overall Tower of Wishes 2 - Vikings provides an interesting mixture of game play features although its main focus is on Match 3 action and, in this respect, the game offers plenty of challenges. I downloaded my copy of the game from Gamehouse.com where it is priced at $9.99. The game requires a 1.2 GHz processor with 2048MB of RAM running Windows 7 and later.