Helping Granny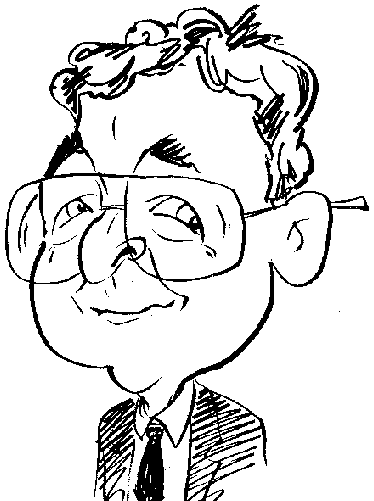 Review controls
Mixing together Halloween, Match-3 game play and house repairs is the premise of this next title.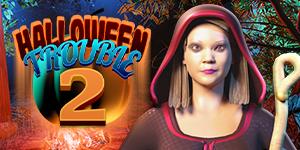 As the nights draw in and strange sounds seem to emerge from the darkness, it is perhaps time to put your fears to one side and prepare yourself for the night time period. Offering some light relief in this respect is the appropriately named Halloween Trouble 2. Developed by Ironcode Gaming, this is a Match-3 adventure that casts you in the role of helping Granny repair her home from its current state of disrepair and thwart the possible plans of the Swamp Witch who want to eject Granny from her abode.
This game's title allows you the usual choices prior to entering this game's playing environment. Profiles can be set up to record the progress of individual players plus you can adjust the volume levels for background music and sound effects. There are further options to select from fast or high quality graphics, accept a casual or expert type challenge, turn on more hints and view the action in full screen mode. There is also a choice of three different gaming modes as you can opt to play within a time limit, have a set number of moves or take my route and operate in endless mode with no restrictions to hamper you.
As mentioned earlier, your main task is to help Granny repair her home. This task is achieved by earning gold by completing Match-3 grids and an occasional mini game. Using various shaped grids, the Match-3 element of the game follows a standard pattern with one or two additional features. Each grid, made up of ghoulish embellished tiles and removable blocks, comes with a specific target that needs to be reached.
Targets tend to be made up a numbered set of covered tiles and cauldrons, which are bubbling with a potion, that need to be removed. Covered tiles are removed by switching two adjacent tiles so that groups of three or more similarly embellished tiles are made. These tiles then disappear. When a group of more than three tiles is created then you are rewarded with an explosive tile whose power reflects whether the group was of four or five tiles. If a tile is bound by a chain then this protection will need to be removed with a Match-3 creation before the tiles can be cleared.
Along with the explosive tiles appearing in the grid, you are given access to a pair of external power-ups. These are in the form of a hammer and a shuffle tool which are located to the right of the grid. Once used these tools will need to be charged up before they can be used again.
The removal of cauldrons and removable blocks needs to be handled differently. As they can not form part of a group, they will have to rely on explosive power-ups occurring nearby. They can also be removed by having a Match-3 group being created next to or on top of them.
Halloween 2 can block off certain areas of a grid by different methods. One way is through the use of key blocks and diamond shapes which need to be unlocked by the creation of groups. In some cases these groups must feature tiles of a specific type. From time to time a wild card tile will appear and this can be used as part of a group.
After each grid is completed then you are granted access to a Repair section. Various tasks will need to be completed and these will require the use of the gold you have earned. There are 12 different areas of the house which need repairing with the work being carried out without any appearance of a work force.
Mixed in with the numerous Match-3 grids are four types of mini games. They appear in sequence at interval during the Match-3 action. These mini games are made up of a small jigsaw, selecting pairs of face down cards, releasing a blocked unit from a trapped area and making a connection using a supply of different shaped pipes. None of the mini games is particularly challenging but they do provide a welcoming break from the steady diet of Match-3 action.
The game's graphics are suitable for the type of game play and the sound effects are appropriate. When conversation appear in the game, they are presented by static figure communicated in text format. The game can be downloaded from Gamehouse.com where it is priced at $9.99. Halloween Trouble 2 requires a 1.2 GHz processor with 2048MB of RAM and 153MB of hard disk space running Windows 7 and later.