Huawei Watch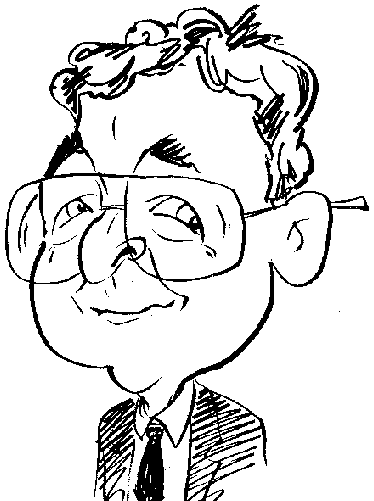 Review controls
As mobile phones underwent a metamorphosis and developed into smartphones, so wrist-watches are now beginning to follow a similar path and emerge as smartwatches.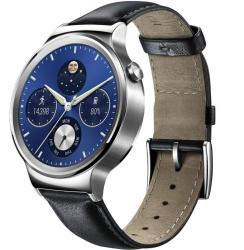 click image to enlarge
Arriving boxed, within a box, the Huawei Watch is a member of the new breed of offerings that combine basic chronology features with fitness tracking and a link to a paired smartphone whether of the iOS or Android variety. Supplied with the Huawei Watch is a charging unit, consisting of a circular magnetic platform for mounting the device at one end and a standard USB plug at the other end. There are also various items of documentation to help get you started.
Due to its overall appearance, this device certainly has the look of a more traditional wrist-watch, even down to the protruding knob whose sole purpose is to return you to a time-keeping face rather than the other aspects supported by the unit. The Watch itself is a tad on the bulky side with a 0.42mm diameter and a thickness of 11.3mm. My review unit came with a black leather strap that fits in with the unit's matte black casing. Other colour schemes and metal straps are available but these could affect the price of the product.
Powered by a Qualcomm Snapdragon 400 processor with 512MB of RAM and offering 4GB of internal storage, the Watch's AMOLED screen has a 400 x 400 resolution giving 286ppi at a 10000: 1 high contrast ratio. Protected by sapphire glass, the screen delivers bright clear images in various lighting conditions. Slightly disappointing is the lack of an ambient light sensor to automatically adjust the screen brightness to help compensate when different lighting conditions are encountered.
The Watch comes with various sensors. A gyroscope and accelerometer combine to provide the Watch with a 6-axis motion sensor. There is also a heart rate sensor, barometer and vibration motor. Not surprisingly the heart rate sensor, which needs to be manually activated, produced variable figures when I tested it. This is hardly surprising due to the fact that I have an AF condition due to an irregular heartbeat.
In order to link the Huawei Watch to a smartphone, such as the Android model I was using, the Android Wear app needs to be downloaded and installed on a smartphone. The Watch can be paired with the smartphone via Bluetooth 4.1. Various option and link-up settings can be established through a combination of the app and those options displayed on the Watch's screen activated by various swipe gestures.
As this device is a watch first and foremost, I was pleased to discover that you have a wide choice of faces, to suit all occasions, for the timepiece. There are 41 offerings, admittedly some rather similar, available immediately while others can be downloaded. Not all the faces will appeal to everybody but there were several that took my fancy thus allowing me to switch between favourites for different circumstances whether dealing with work, play or whatever. For most eventualities I tended to go for a face made up of a digital time representation taking up the lower half of the screen with real time (no pun intended) feedback regarding issues such as calories used, steps taken and the amount of battery charge remaining.
Battery performance could not be considered a strong point for this product. The built-in 300mAh battery pack is reasonably quick when it comes to charging which is fortunate as this could be a regular task. Starting with a fully drained battery, using the supplied charging unit attached to the mains, charging took just over two hours to reach 100%. Disappointingly this full charged battery was completely drained within 32 hours. I could understand if this was the result of really heavy use but this was not the case. The Watch was paired with a Huawei P8 smartphone. Although the Watch screen was permanently on, there was very little traffic between the smartphone and the Watch during this period with just a few message notifications and a single use of the Google voice feature to launch music playback from the P8 smartphone.
Like my traditional "dumb" wrist-watch, the Huawei smartwatch is splash proof with a rating of IP67 so there should be no worries with British weather or regarding dust. While, as previously mentioned, this device can automatically record your steps plus respond to a command to check out your heart rate, it does not monitor sleep pattern. In a way this is useful as you could use this period of sleep for charging the device so that it is ready for more active usefulness.
I was generally pleased with the performance of this smartwatch with its choice of multiple of clear displays and smooth scrolling between views. It was a pity that battery performance was less impressive. If you are looking for a smart watch that looks like a traditional watch and performs like a smartwatch then the Huawei offering could be the one. Expect to pay in the region of £320 for this product.