Huawei P9 Dual Camera Phone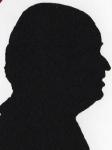 I have already outlined the 'phone' part of this latest offering from Huawei on the 18th April. At the time I said I would tell you about the cameras when I had more time to study them. So here goes the camera are very good as they are made by Leica.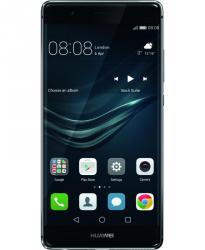 click image to enlarge
Perhaps if you think of this as a camera first and everything a phone does for you second then that gives you an idea of what it can do.
Very early on I took a picture of the local lake and right at the top of the image was a branch of a tree that spread almost by mistake into the picture, every nodule of the bark of the branch showed up and although the lake a fountain and the wildlife on the lake were clear and sharp I still remember that branch.
I took a close up image of a friend of mine luckily he was male as it showed every line and blemish on his face he was happy, most ladies would be less happy.
To really get to grips with this camera will take a while, sure after a few minutes using the default settings you will have good – even very good – images.
Try swiping the screen left to right to see some of the 'basic' setting modes.
Photo, Monochrome, Beauty, Video, HDR, Beauty Video, Panorama, Night Shot, Light Painting, Time-Lapse, Slow-Mo, Watermark, Audio Note and Document Scan. All of those from a single screen. Let's look at just one Light Painting. Tail Lights to capture the lights of cars on say a motorway at night. Light Graffiti to get a trail of light when it's dark all around. Silky Water to capture the flow of bubbling water. Star Track to capture the trail of stars in the night sky.
So let's swipe left from the Photo screen to see what is on the settings screen. First Resolution 12MP 4:3 may not seem massive but the quality is superb, you can downgrade to 9MP or 8MP should you wish. GPS Tag, Priority Save, Capture Mode choice of three Standard, Vivid or Smooth, Add Watermarks, Camera Grid, Mute, Timer, Audio Control, Touch to Capture, Capture Smiles, Object Tracking, Touch Shutter for Burst, Volume Button for Shutter, Ultra Snapshot and Image Adjustment all from a left swipe.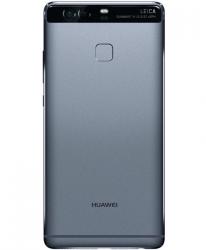 click image to enlarge
Option from the main shooting screen, flash choices, depth of Field, eight options from the original shot and take the perfect Selfie. Having got all that clear swipe the screen upwards to enter professional mode and that is a whole other story.
So let's step back a bit to see how the two cameras work together, the RGB one takes deals with the colour and the monochrome captures the detail and then the two are joined together.
The focus technology gives you speed, accuracy and stability put the three together and you get the best image possible.
I was unable to give pricing details in my first look as they had not been announced, now they are available SIM free for £449 and most of the major operators will offer you one on contract so check their sites if this is what you want. This unit was supplied by Vodafone and their 4G coverage applied almost everywhere I went during my test period.
This is a good phone and an excellent camera; to me it should be classed as a camera and only then a phone.
You can try Vodafone on the link below to buy or on contract.
http://shop.vodafone.co.uk/shop/contracts-and-deals/huawei-p9/sku90678
More details from http://consumer.huawei.com/uk/