Huawei P9 Dual Camera Phone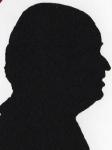 I attended the launch in a packed venue that if you were at the back or standing you needed binoculars to see the stage. It lasted close to two hours and the first 45 minutes was solely on the phones cameras ability it is produced in conjunction with Leica.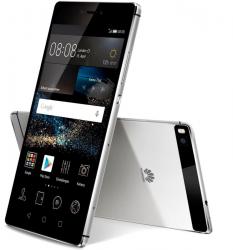 click image to enlarge
In this review I will talk about the phone and in a few weeks after longer use I will focus on its cameras.
Of course a lot of comparisons were made to Samsung and Apple and of course this is larger/smaller faster better but once beyond all that what have you got a very thin phone, the cameras do not go outside the case so no rubbing in your pocket. It has what is called a 5.2inch 1080p screen.
On the right side is the on/off button together with the volume rocker. The connection is USB 3.1 so you need to use the lead they provide and the their plug front unless your PC has USB 3.1.
There are several colours mine was silvery grey. It has a fingerprint scanner on the back for fast access. It of course runs Android 6 Marshmallow and here my first moan in that you need to approve each App individually for things like storage access and location tracking but that's the new Android thing.
Just as we get used to Quad Core processors this has a Oct-Core (that's 8) with four running at 2.5GHz and four at a more sedate 1.8GHz, you have 3GB of RAM and 32GB of internal storage. You can add a micro SD card to that that fits in the same holder as a Nano SIM.
So there is no way of accessing the 3000mAh battery which they say gives you a full day of heavy use per charge. We all know that phones have one thing in common with PCs and that is they slow down with time as the amount of 'crud' increases. The claim from the stage is that software in this unit will stop this happening and their claim was it will be as fast in two years' time as today.
It's actually measurements are 14x7x.7cm and it weighs 144grams.
A nice touch is the outer plastic sleeve it comes in is semi-transparent and it shows where all the connections are. It has stereo speakers at the top and bottom of the unit so when in landscape mode which it would be to watch videos, you get stereo sound.
I mentioned the on/off and volume rocker on the right side, the left side is where you insert the Nano SIM and any micro SD Card you use. The centre of the base is where the USB 3.1 charge point is and to the left of this the 3.5mm earbud/headphone socket.
Also in the box are earbuds, a USB 3.1 to USB cable and a two pin USB plug front. There were no instructions but remember there is currently no launch date and I am sure the two pin to USB plug front will change to a standard 13amp one here in the UK.
This flagship phone is however secondary to its dual lens camera made by Leica and to hear about that you will have to wait a few weeks until I have given it a thorough test.
This will be available in the UK in a few weeks.