Holland & Barrett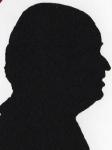 Most people hold their new items and Xmas Showcase in July, not sadly Holland & Barrett, they chose the start of the cold weather -preamble version- when to be fair some of their products on view would help the numerous coughs, colds and sniffles in the less than warm environment.

The venue was an old three storey warehouse in a less salubrious part of London. The showcase was on the first and second floor.
After the event I asked several people what they thought of Holland & Barrett items, most replies were on the same, lines of pills and things of the like, and most have heard of their famous 'penny sale' when you one item at full price and the other costs 1p.
Before referring to my notes and ignoring the cold what do I remember, certainly their honey and their jam that apparently they cannot call jam as it does not have sugar.
Let's deal with their 'Super Conserve' I left with a 285gram pot of raspberry – I seem to remember five flavours – their labelling is interesting as this item consists of three items raspberries 50%, Agave Syrup Baobab 5% and Pectin. It is suitable for Vegans, Gluten Free and all Natural Ingredients. Once opened must be kept refrigerated and consumed within one month. Certainly very nice, and unlikely to last a month even in single household.
Next another content of my bag contents Supergreens 'Nourishing Superfood Powder' which you should be able to buy from January and stated to not have a 'grassy taste'.
Now onto something that I tried during my visit Manuka Honey Lozenges with Propolis, these lemon and honey lozenges (12 pack in my bag) contain peppermint oil and I did not cough again until I got outside.
Next a couple of things I have yet to try as my normal daily medication of over a dozen tablets tends not to like additional items added. First a bottle of 100 Vitamin D3 Tablets, second a packet of 30 Tablets for 'colds and influenza type infections', these seem to contain 56mg of Echinacea purpurea which is a plant root.
Finally for this brief roundup of some of the things in the bag given a 310ml bottle of what is called Iced Coffee which somehow I have not found a suitable day to yet consume it is called a Coconut and Cacao Mocha and not doubt in July this might be on my menu.
Their Showcase Booklet entitled 'Choose the Holland & Barrett Good Life' had many interesting facts.
We sell over 10,000 products.
We shipped 163 million items this year.
We have one of the most popular reward cards in the country.
We sell all over the world with 600 stores in places like India, Singapore and Georgia.
We were the first retailer to remove microplastics from all of our products.
We were the first retailer to remove plastic bags six years before the 5p charge was introduced.
95% of our products are sourced from UK suppliers.
The booklet states store associates are trained to 'A-level' standard in nutrition and we are the brand to come to for new trends such as Snail Gel, Vegan nail varnish, Protein ice cream and Zero noodles. I have not tried any of these myself. If any of the readers have why not comment and let everyone know.
Holland & Barrett have stores all-round the UK and if they are not near you can buy from their website below.