Buildings and War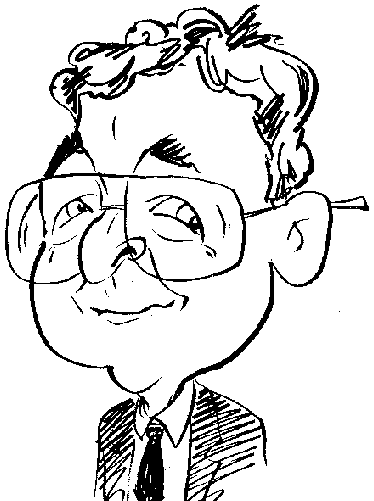 Review controls
Moving between England and America you can search for Hidden Objects in a variety of locations.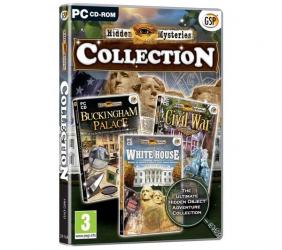 click image to enlarge
The Hidden Mystery Collection consists of three titles that fall into the Hidden Object genre. Published by Game Mill Entertainment, these titles are entitled The White House, Buckingham Palace and Civil War. Two of the titles have been developed by Gunnar Games with the third title coming from Plug Games.
While all three titles focus primarily on the Hidden Object aspect of game play, admittedly in different locations, they add their own take on the "bells and whistles" integrated into the basic recipe. Ignoring the change of location, lets take a look at some of the additions to the standard Hidden Object game play where you are faced with a text list of items you need to find within a scene.
Cast in the role of Miranda Hunt, a student enrolled by the Secret Service to locate a missing professor, you set about exploring the White House. As you unravel the history of this building and uncover ancient conspiracies, you will be faced by areas that spread across two screens and offer the opportunity to use items collected to a previous scene. There is also an option to use a camera to capture an image of the current scene.
Different colours are used to indicate whether an item will require an additional task, maybe opening a drawer or box, before it can be found. A second different colour is used to indicate when a required item is waiting to be found in the second scene. By switching to this second scene, the list of items will change with regards to the colour used to reflect which items are in the scene you just left. Once found, some of the items on the left will be transferred to an inventory feature from where they can be used elsewhere.
This game gives you an allocation of four hints for each room explored. These can be used whenever they are needed. Extra hints can be earned by finding an eye encased within a triangle as part of the scene.
The exploration of Buckingham Palace to discover interesting facts is your designated role in this next title. With 48 levels spread over 12 chapters, you have plenty to keep you occupied. There are rooms featuring a panel running down the left of the screen. This panel has an option to switch between displaying the list of required items, documents and any inventory items. The required items will be shown in text format of the same colour.
As the listed items are found they will be added to the appropriate document and inventory sections as necessary or discarded if not required. Rather than single use hints, this game gives you a choice of using one, two or three hints to identify a single object. The choice of one hint will show a silhouette with two hints revealing an image and three hints the positioning of a designated object. The supply of hints can be replenished by finding crowns, each worth five hints, within the scene.
With certain scenes you need to use the content of the inventory. These acts need to be carried out when you notice that the mouse cursor has changed colour to purple to indicate the positioning of the act. The various items in the inventory can be used singularly or after being combined with another item.
Covering 18 locations of the American Civil War, the third title contains numerous battle scenes. You can search these scenes for objects and documents of the period while battlefield sounds added to the atmosphere. The game's developers have not been over generous with their allocation of hints. Each level of the game, consisting of a number of locations, comes with just three hints for use on these scenes. As many of the Hidden Object tend to be rather small, you could soon find yourself crying out for more hints. It is possible to gain an extra hint but this will require you being successful when locating bombs in a grid of columns and rows.
After each Hidden Object scene is completed, you are faced with a bonus challenge. This will involve finding a specific number of one type of item in the current scene.
This three title collection requires a 1.5 GHz processor with 512MB of RAM and 600MB of hard disk space for a complete install. I have seen this collection priced at £2.99 on eBay.
HIDDEN MYSTERIES COLLECTION - TRIPLE PACK 3 FULL HIDDEN OBJECT PC GAMES - NEW 5016488122269 | eBay