Groov>>e Tempo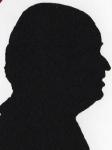 A lightweight pair of on-ear headphones which most will use with their SmartPhones as it does have the controls needed to answer a phone call and the built in microphone is perfectly adequate for any passer-by to think you are talking to yourself.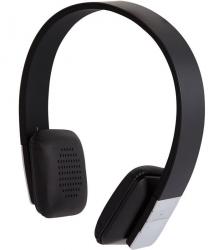 click image to enlarge
They are 17cm from the centre of the headband to the base of the headphones when a vertical line is drawn. Each headphone has 2cm of expansion, I do not have that large a head and as regular readers will know I am bald and I need half that expansion to sit comfortably on top of my head so those with large heads may struggle to wear them in this manner. Of course the behind the neck method is popular today and this method could suit those with larger heads. The headphones weigh only 135grams and that includes adequate padding for someone like me on the actual headband.
The headphones themselves are rectangular at 5x6.5cm each, they are padded and coated in what I think is leather, and they have around five degrees of side to side movement.
The left headphone has no controls on it which means every control is on the right ear; however for those of us who are left handed I see no reason why you should not wear them back to front.
I always find it strange that when headphones are designed to be adjusted and used on ear that manufacturers still put all the button uses on the headphones as indeed is the LED and unless you are looking in a mirror you can never see any of them
However unlike some these are easy to operate as there are three vertical lines with rocker switches top and bottom and an indented control on the centre line. They are volume down and up, play/pause and back or forward a track. The central indented button also controls phone call features. The base of the headband has the microphone, micro USB port and LED.
While most will use these with their mobile phone where distance from the headphones for the SmartPhone is not a problem, it can be for other Bluetooth devices and I always test a range of products. Here I found that if I got more than a room away the signal started to become intermittent and then die. While it may be 10metres in an open area it is nothing like that in my home that has solid walls.
Mostly the fare played will be MP3 files but I have a range of WAV files that I always test and my notebook has Bluetooth so this gets an outing, I was more than happy with the sound and in fact you can hear little things that normally pass you by with a lot of speakers.
I found total recharge from discharge was 140 minutes and this gave around 630 minutes of playing time.
I think these are a nice set of small on ear headphones and are good value for money.
The groov>>e Tempo are available from the first link below for £17.50 with free delivery, mine were matt black with matt silver controls various colours are available but they all seem to be more expensive.
http://www.amazon.co.uk/gp/product/B00VC5YSZU?ie=UTF8&tag=gadge0a-21&linkCode=as2&camp=1634