Track your Activity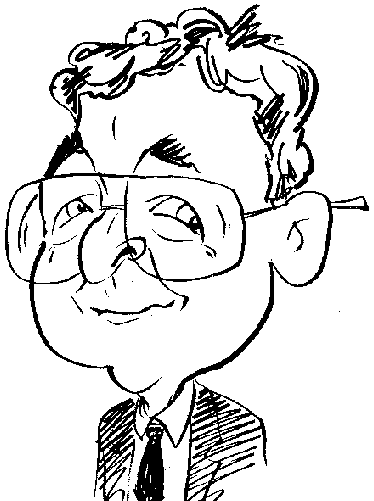 Review controls
The Goji Go, as you might suspect from its title, is an Activity Tracker. Well-known for its production of computers, smartphones and audio equipment, Goji Electronics has opted for a basic, no frills approach with this particular Activity Tracker.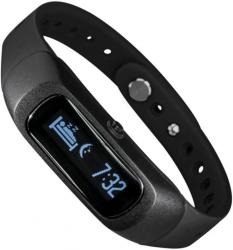 click image to enlarge
The Gogi Go is a wristband unit, which can be worn on either wrist depending upon the wearer's choice, has dimensions of 19.2 x 52 x 12.2 mm and weighs 16.6g. Attaching this wristband proved easier when somebody else was available to hep with the task. The wristband features a couple of metal studs which need to be inserted into appropriate holes on the band. Applying the necessary pressure, while holding the band in position, was not the easiest operation.
Centrally positioned on this wristband is a monochrome 24 mm screen providing feedback to the wearer as to their current performance. A small MODE button, mounted above the screen, provides multifunction capabilities as power is turned on/off and various snippets of information is displayed following presses of this button. Released as an exclusive to Currys with a price ticket of £50, this product is currently on offer at the sale price of £19.99.
The Goji Go wristband Activity Tracker is supplied with a User Manual featuring various European languages and a charging cable which connects to the mains via a standard USB route. When providing power to the Activity Tracker's internal battery (Lithium-ion polymer 3.7V), with an estimated 168 hours of life, you need to slide the upside-down sledge-like connection on the cable over the charging points on the wristband. This is a little tricky at first but it does become easier with practice.
As with other similar devices, this Goji Activity Tracker requires the accompaniment of the appropriate Goji app which is available for downloading from the App or Play Store for use on your smartphone. Once the app has been downloaded then you will need to pair it with the Activity Tracker using Bluetooth with support for 4.0 of this communication technology. Unlike the greater majority of Bluetooth supporting devices that tend to come my way, when the instigation pairing process is carried out from the smartphone, this Goji Go product requires the pairing process to be carried out from the opposite direction by using the app.
You need to drill down through a series of menu options, as described in the User Manual, to activate the pairing process and, hopefully, achieve success. I was not so lucky and had several failures as no link up was achieved. I was even advised at one stage, by the Help facility, to clear out the cache of my mobile. Perseverance did pay off in the end as the app was able to detect and make the necessary connection with the wristband Activity Tracker. The experience did not paint Bluetooth, the Goji app or the Goji Go Activity Tracker in a particularly favourable light.
If you just need information regarding the date and/or time then a quick press of the button on the Activity Tracker wristband will bring up the required information for a few seconds. However for more detailed responses regarding your on-going activities, you will need to use the smartphone stored app. This information is stored in categories listed as Home, Reports and Settings.
Delving into this latter category, you can create a personal profile containing your height, weight, gender and date-of-birth plus set up three different alarms, enter your daily goals, indicate on which wrist the band will be worn, select from metric / imperial and 12 / 24 hour clock amongst other settings. The Reports section can be set to show data on a weekly, monthly or annual basis covering Steps, Distance, Calories, Active Time and Sleep elements. The Home screen displays the amount and percentage achieved of steps taken, distance travelled, calories burned and action time. The Goji Go device's display will show a numeric representation of your current achievements as you cycle through a series of button presses.
As mentioned this product is a Curry's exclusive and is currently on offer at the sale price of £19.99.